Doping scandal: Court of Arbitration for Sport upholds Russia's Olympic ban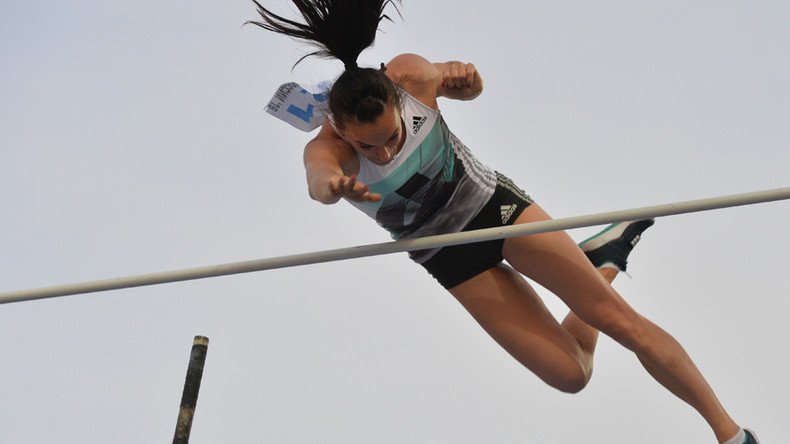 The Court of Arbitration for Sport (CAS) has turned down an appeal from Russia's track and field team against the International Association of Athletics Federations' (IAAF) banning of them from the Rio Olympics.
21 July 2016

20:58 GMT

Four-time Olympic champion in gymnastics, Aleksey Nemov, said that a ban on the Russian track and field team goes against the Olympic's very principles.

"The Olympic Games were created in order to put hostilities around the globe on hold; in order for sports to unite people… so I think that today's decision has nothing to do with fair play," he said.

"The Olympic Games without Russia will never be valid … there should not be politics in sports," Nemov added.

20:56 GMT

General Secretary of the Russian Athletics Federation (RusAF), Mikhail Butov, said that the Court of Arbitration for Sport's (CAS) has made "a wrong decision against clean athletes."

20:13 GMT

Anti-corruption and sports attorney, David Larkin, has slammed the IAAF and WADA for being unable to protect the Russian athletes who had never doped.

"Clearly, the system in Russia has questions to answer but we also have to protect clean athletes, we have to balance the interests. And, right now, the IAAF and WADA have really failed on the job in my opinion," Larkin told RT.

"Clean Russian athletes had nowhere to go and no guidance until last month when it was too late to comply. That is the real concern here," he said.

He added that the system of justice in sports has "its own problems and it is very unpredictable, a kind of uncharted territory."

19:43 GMT

The Russian track and field squad members told RT that they were shocked and devastated by the CAS decision.

"My first reaction was it just can't be true. The world has gone insane. Why should I sacrifice everything I have?" high jumper Maria Kuchina said..

Another runner, Timofey Chalyy, also stressed that it was unfair for him to be "suffering for the mistakes of others I don't even know."

"Since the start of the year I've nine doping probes were taken from me. And somehow they still question how athletes aren't clean. It looks as if they don't trust themselves," Denis Kudryavtsev, who runs the 400 meters hurdles, said.

19:43 GMT

Russia's Vera Rudakova, who competes in 400 meters hurdles, called the CAS ruling "completely unfair towards us – clean athletes."

"Now that the entire track and field team is banned we'll be supporting the other Russian athletes at the Olympics, hoping they'll show everyone that sport in our country is great," she told RT.

12:32 GMT

All hopes are now being placed with the International Olympic Committee, star pole vaulter Yelena Isinbayeva said, calling upholding the IAAF ban a "track-and-field burial."

Isinbayeva, the two-time Olympic champion, now says "it is the IOC's privilege to make its own decision. They appear to have given a definite 'no', but the IOC can still reach a decision on separate athletes," she said, adding that the chief Thomas Bach will give with the final verdict.

But she also added to TASS that the whole case reeks of foul intentions: "Thanks, everyone, for burying track-and-field. This is nothing but political rigging."

12:00 GMT

The Kremlin "deeply regrets" CAS upholding the ban on Russian athletes, said presidential spokesman Dmitry Peskov.

"We can only express our deep regrets. The news is not too good, and we certainly will have to analyze the situation, taking in account the [CAS] decision, that's why I would avoid any further comments on that matter," the Kremlin spokesman said.

11:37 GMT

Russian Sports Minister Vitaly Mutko also offered his thoughts on the CAS ruling following the announcement.

"I will be brief, an official announcement will follow later. I regret CAS's decision. Unfortunately, by introduction of collective responsibility, it is the creation of a precedent. But we didn't expect a different result. When the IOC vice-president says that Russian athletes have nothing to do at the Olympics - it's certainly a signal," said Mutko.

10:56 GMT

The International Association of Athletics Federations (IAAF) released a statement on its website, saying it "has taken a strong stance on upholding the World Anti-Doping Code without fear and favor and is pleased that the Court of Arbitration for Sport (CAS) has supported its position."

"Today's judgement has created a level playing field for athletes," the statement read.

"The CAS award upholds the rights of the IAAF to use its rules for the protection of the sport, to protect clean athletes and support the credibility and integrity of competition," it added.

10:17 GMT

Secretary-General of the Court of Arbitration for Sport (CAS) Matthieu Reeb has announced that the body has declined the appeal by Russian track and field athletes against an International Association of Athletics Federations (IAAF) ban from the Rio Olympics competition.

"CAS rejects the claims/appeal of the Russian Olympic Committee and 68 Russian athletes," CAS said in a statement.