Pacquiao comes out of retirement after 'missing' boxing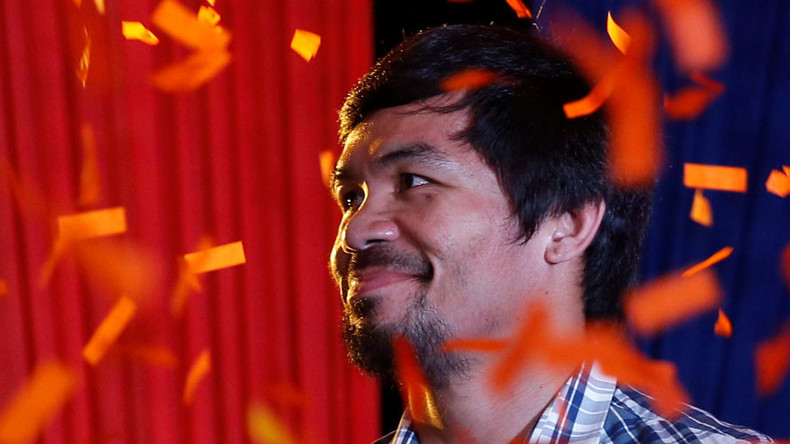 Manny Pacquiao is set to return to boxing, and will fight in Las Vegas later this year. The famous fighter retired in April to focus on his duties as a Senator in the Philippines.
Top Rank promoter Bob Arum told ESPN.com on Tuesday that Pacquiao will come out of retirement to face an as-yet unnamed opponent on October 29 or November 5.
"Manny wants to come back – the problem is he can only come back if it doesn't interfere with his senate duties," Arum said. "We had penciled him in for October 15 at Mandalay Bay, but we were informed that is no longer possible because he has to spend that week leading up to October 15 formulating the budget in the senate and doing the votes."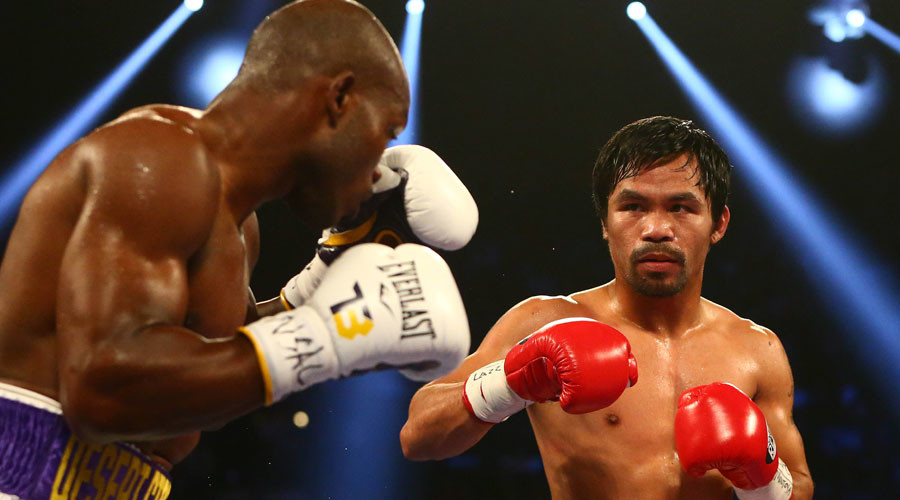 Pacquiao retired from boxing after a brilliant unanimous decision victory in his third fight against Timothy Bradley this April, although many people speculated he would return. He quit boxing in order to concentrate on his role as a congressman in his native Philippines, and was elected to the Senate in June.
Pacquiao will now need to work out a schedule that will allow him to keep up with his political duties. His adviser Michael Koncz has been working with Arum to come up with a suitable date for the fighter's comeback.
"Manny's primary concern and obligation is to fulfill his senatorial duties," Koncz said. "But he just misses boxing. He misses the training. He misses being in the gym. You can see when he trains it's like a stress reliever for him. His mood changes. It's like he's in happy land. So I am working with Bob, and Manny is working closely with the senate president to make sure the dates are OK. We're doing this properly."
Pacquiao originally quit the sport back in 2015 after losing to Floyd Mayweather in their welterweight unification fight.
He returned to beat Bradley, then quickly retired again. Arum had refused to promote the Bradley fight as Pacquiao's last, claiming he always knew he would return.
"I would have been excoriated," Arum said. "I knew this would happen - I'm not an idiot. I wasn't going to say the Bradley fight was Manny's last fight and have people say I sold the fight under false pretenses.
"I didn't represent that, so am I surprised by this? No. Not at all," Arum added.
Possible opponents for Pacquiao include the unbeaten trio of Keith Thurman, Terence Crawford or Danny Garcia.
Arum and Koncz had been working on a fight against Adrien Broner, but they pulled the plug after being told the American wanted at least $6 million to face Pacquiao.
Koncz admitted he was disappointed the fight couldn't be arranged.
"Broner is a decent fighter, and it would be entertaining for the fans," Koncz said. "But I lost respect for him because he outrageously outpriced himself. We even offered him an upside so if the pay-per-view sold really well he would make even more money. I've lost all respect for him as a person."
"So we'll get another opponent for Manny to fight," Pacquiao's adviser added. "I'm not sure who, but we want a meaningful fight and an entertaining fight."
You can share this story on social media: