Ultimate Viking war chant: Iceland greets team that won Europe's heart (VIDEO)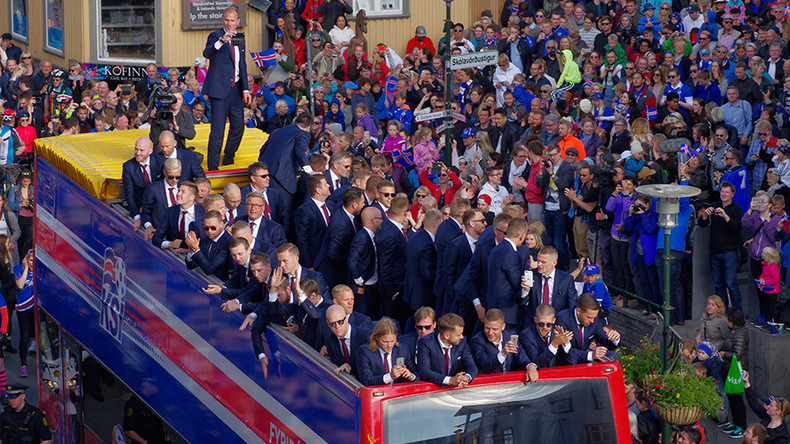 Thousands of Icelanders greeted their home team as they returned from their historic Euro 2016 endeavor. Naturally it soon erupted into what could be their most epic chant to date.
Proud fans gathered at Arnarholl, a hill in downtown Reykjavik, to welcome the boys home after becoming the smallest nation to make it to the last 16 in the championship.
The Iceland team lead the traditional chant that seemed to include a high percentage of the country's 323,000 residents.
The passionate Viking war chant has impressed Euro fans throughout the tournament, but their latest tribute is by far the most thrilling.
Fans gathered in the same area to watch Iceland get knocked out by France on Sunday which, unsurprisingly, also led to 10,000 undeterred people chanting in perfect unison.
READ MORE: With football dreams dashed, Iceland's Pirate Party gets down to transforming its economy

Iceland landed nothing short of a moral victory during the 2016 European Championships, taking out England and staying classy in their defeat against France, providing some of the highlights that will stay with football fans all over Europe.
You can share this story on social media: