Iceland's final clap: Football fans praise surprise stars of Euro 2016 on Twitter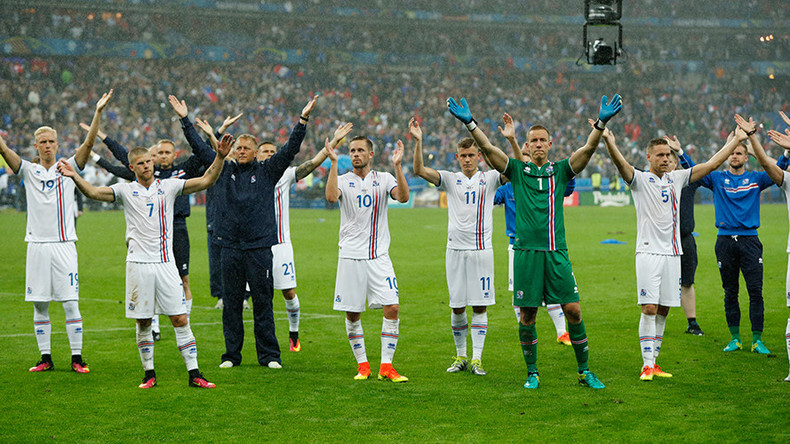 Iceland may have lost to France in the quarter-finals of Euro-2016, but they have won the hearts of football fans the world over.
READ MORE: Iceland hearts broken as France wins 5-2 to reach Euro 2016 semi-final
In a tournament plagued with violence and disruption, it was a moral victory for Iceland who showed an example of true sportsmanship and team discipline.
Fans took to Twitter in their droves to commend the team and their supporters for their classy performance that many credited as the highlight of Euro-2016 so far.
No one was more surprised than Icelanders that their team made it so far, and no one was more overjoyed.
One last clap for the team that knocked the motherland of football England out of the tournament, despite having more volcanoes than professional football players.
The players, the fans, the president… they have really put their country on the map for the rest of the world.
It wouldn't be surprising if Iceland sees a spike in tourism this year.
You can share this story on social media: