'We can play for free': Russian football fans challenge national team after Euro 2016 failure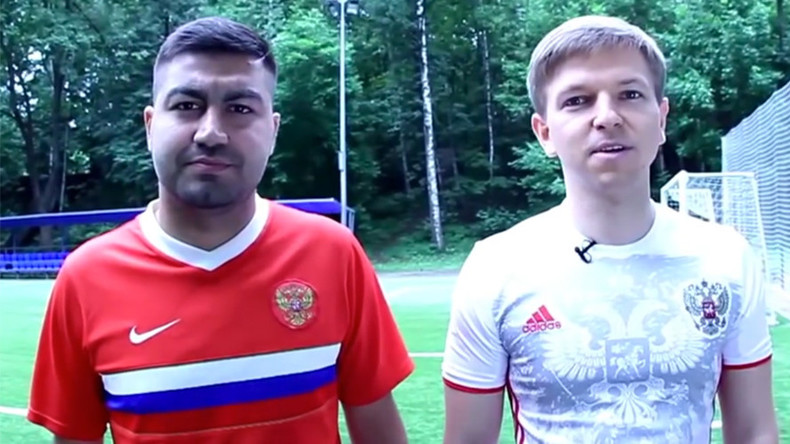 A group of Russian football fans, upset at their team's poor performance at Euro 2016, have decided to challenge the "millionaire players" to a match, saying they are ready to take the professionals' places "for free" and will "represent Russia with pride."
"The whole country is tired of Russian football! Failure after failure, but the national team players only get richer! Russia is fed up!" says the slogan under a video recorded by fans from Moscow.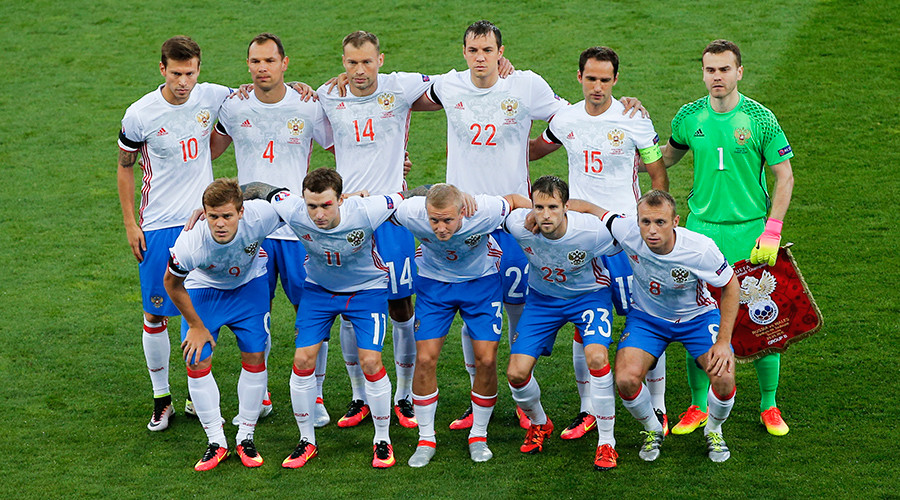 In the footage, two Russian men – apparently passionate football fans and amateur players – make an emotional speech in which they criticize the choice of players for the national team.
"Anyone at least once asked himself the question: Why was Russia, which has a population of 146 million people, not able to find 11 people who can play football?" says one of the men, who according to his profile on Russian social media network Vkontakte is called Nikita Yakushov.
The enthusiasts decided to act after their team put in a disappointing performance against Wales, when Russia conceded two goals in the first 20 minutes and ended up losing 3-0.
The fans said that if their video is shared by enough people, they will then put together a team to represent their country – and promised to send a request to the Russian Football Union to allow them to hold a match with the national team.
"We want to organize our own people's [football] team. They … don't earn millions [of dollars] per year, but they can handle the ball as good as the 'Millionaires' team,'" says the second man in the video, identified as Eduardo Akhmetov in Vkontakte.
During his speech the video shows pictures of Russian football players having fun at resorts. "They are not even ashamed," he added.
"We want to challenge the Russian [national] team to a match. Beat us the way you promised to beat Wales…" the supporters say. "Let's restore order in Russian football together."
In the meantime, the 'people's team' is sure that professional players won't take up the challenge.
"In case Russia's national team refuses to play, we will send a challenge to the national teams of Wales and Slovakia," Yakushov told RT, referring to the two teams that – along with England – made up Russia's group at the Euro 2016 tournament in France.
Yakushov says it would be an honor to play for the Russian national team, and that the fans wouldn't even ask to be paid for the privilege.
READ MORE: What next for Russia after Euro 2016 exit?
Russia performed poorly at the Euro 2016 tournament, currently underway in France, sparking a nationwide debate and angry statements from media and supporters.
A 1-1 draw against England in their opening game gave Russia an opportunity to reach the knockout rounds, but disappointing performances against Slovakia and Wales meant the team was packing its bags and heading for home after the group stage.
The 'People's football team' is not the first group to be critical of Russian footballers and the national team. A top lawmaker in the Liberal Democrat party, Igor Lebedev, proposed introducing performance-related pay for Russian players.
He also wants to scrap the limit on foreign players in the Russian domestic league to boost competition.
READ MORE: Liberal Democrats say Russian soccer players should have salaries adjusted to their 'usefulness'
After the embarrassing performance at Euro 2016, Russian Sports Minister Vitaly Mutko announced that national team coach Leonid Slutsky would soon leave his post and concentrate on working with his club side, CSKA Moscow. Slutsky officially left his position on June 30.