From boxing's bad boy to devoted family man: 'Iron' Mike Tyson turns 50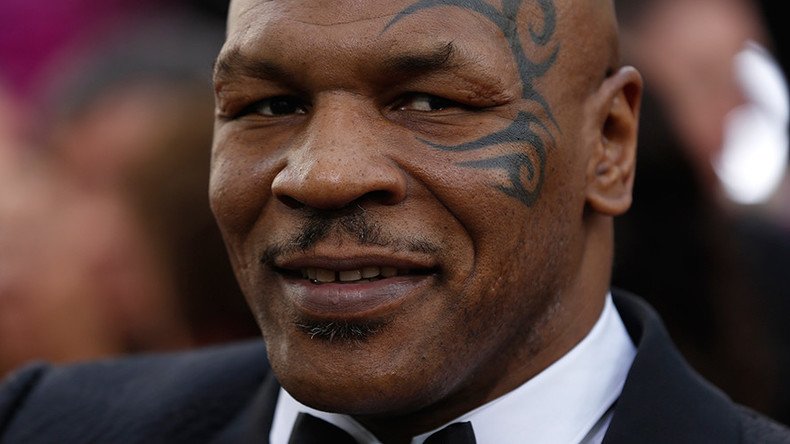 Legendary boxer Mike Tyson will mark his 50th birthday today as a man much changed from the one who professed to be the "baddest man on the planet" back in the 1990s.
A fearsome former-heavyweight, Tyson became better known for his antics outside the ring than his great talent inside of it, but he has since mellowed into a devoted family man.
A spell in prison for rape, biting Evander Holyfield's ear, and filing for bankruptcy in 2003 were just a few of the lowlights of Tyson's colorful career.
Tyson became the youngest ever heavyweight champion at age 20 after demolishing Trevor Berbick inside of two rounds. He followed up that victory with a string of impressive victories over the likes of Larry Holmes, Michael Spinks, and Frank Bruno.
However, Tyson's reputation sunk to an all-time low after he suffered a shocking loss to Buster Douglas that ended his 37-fight unbeaten streak, followed by a three-year jail term for raping 18-year-old Desiree Washington.
When Tyson got out of jail, he resumed his career, beating a string of inferior opponents before regaining his title with a three round victory over Bruno in Las Vegas.
However, two losses to Holyfield, including the infamous "Bite Fight," shattered Tyson's air of invincibility.
He took some time after the second Holyfield bout before eventually returning to the sport in 1999 on a mission to vie for his title again.
Tyson got his wish in 2002 when he faced Lennox Lewis, but the champion controlled the fight and retained his title courtesy of an eighth round knockout.
Tyson filed for bankruptcy in 2003 after squandering around $300-400 million and ended his career with disappointing defeats to Danny Williams and Kevin McBride.
The tragic death of his four-year-old daughter Exodus in 2009 sparked a change in Tyson, however, and he began to focus on improving his public image.
A brief cameo in The Hangover alongside Bradley Cooper and Zach Galifianakis showed a different side of the former boxer.
Tyson has described his marriage to third wife Lakiha "Kiki" Spicer as "truly a life-saving experience," which helped him turn his life around.
His new-found empathy recently saw him skipping a prior work commitment so that he could be a pallbearer at Muhammad Ali's funeral.
He also released a touching video in which he repeats one of Ali's most famous speeches.
While the Tyson of old could accurately be described as the "baddest man on the planet," it's clear that the 50-year-old version is a much more grounded individual.
You can share this story on social media: