UFC veteran killed in hit-&-run attack in Canada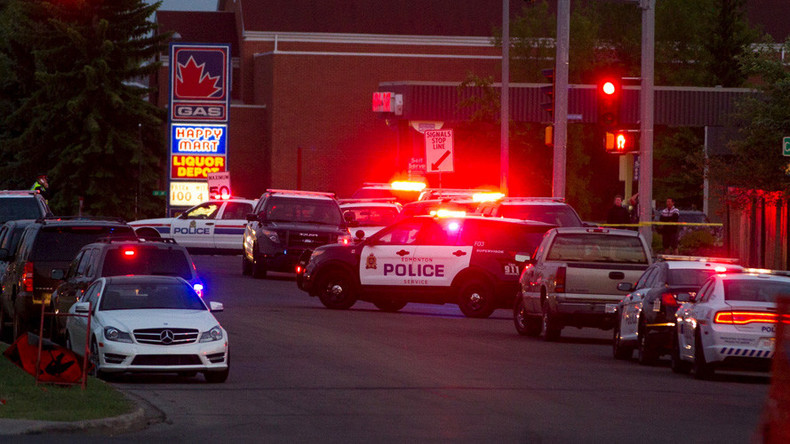 The MMA veteran known as "The Big Deal", the holder of the fastest UFC knockout record, has died following an alleged hit-and-run incident in Edmonton, Canada.
Ryan "The Big Deal" Jimmo was 34 and is believed to have been struck by a vehicle following an altercation early on Sunday morning in a parking lot in Edmonton.
Jimmo was rushed to hospital, where he was later pronounced dead.
His aunt, Sharon Jimmo, praised her nephew during a phone interview, reports cbc.ca.
"He was a people person, he loved everyone - he was so kind," said Sharon. "He was a fighter but personally he was a great guy.
"Ryan would help anyone would need it, he was just that kind of guy. He lived his life the way he wanted, he was happy-go-lucky."
UFC president Dana White has tweeted a tribute to Jimmo.
Police say he had approached the other vehicle on foot. As he began to walk away the vehicle apparently accelerated and struck him before leaving the scene.
Law enforcers believe it dark-colored pick-up truck, occupied by at least two white males. They have appealed for witnesses, in particular the driver of a red car that was nearly hit as the truck fled the scene.
Jimmo competed for the UFC between 2012 and 2015 and was famous for his unusual celebrations that included doing the splits.
The highlight of his MMA career was at UFC 149 in 2012 when he achieved one of the fastest knockouts in the promotion's history, defeating Anthony Perosh in just seven seconds.
Jimmo last competed in the UFC in May 2015 against Francimar Barrosso, where he suffered a unanimous decision loss. He was subsequently released by the company.
During a nine-year career as a mixed martial artist he recorded 19 victories from 24 fights.
Jimmo and his girlfriend were in the process of moving back to Edmonton and he had only been in town for a couple of days when he was killed.