UEFA 'regrets' violence in Lille ahead of England-Wales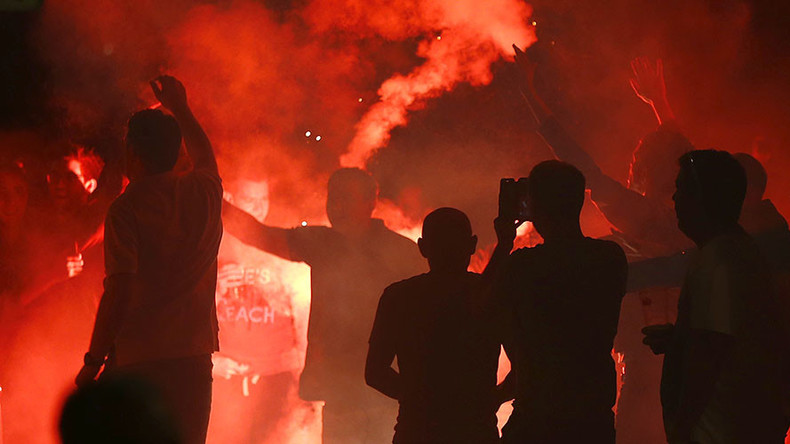 Euro 2016's governing body UEFA has responded to the overnight unrest on the streets of Lille ahead of the England-Wales match, but did not provide any indication of punishment.
French police used tear gas to disperse fans in clashes which led to 50 people being injured, 16 of whom were hospitalized.
"In total, since this morning, security forces have made 36 arrests," a statement from regional police said.
UEFA also responded to the overnight altercations.
"UEFA regrets the skirmishes which occurred in Lille last night. Police forces made several arrests and were quick to restore order and keep the situation under control," European football's governing body said in a statement.
The comments made no reference to any further action UEFA might take.
The organization warned both England and Russia on Sunday they could be disqualified from Euro 2016 if there was further violence outside stadiums.
The warning came following unrest in the southern French port of Marseille, before and after England's 1-1 draw with Russia on Saturday.
The English FA has moved to appeal to fans to behave following the ugly scenes.
Martin Glenn, the chief executive of the Football Association (FA), said he was awaiting a report into the disturbances, but said it appeared that "the atmosphere seemed to change overnight" in Lille.
"I think the message to all English fans, Welsh fans too, [is] the French are trying to deal with a real security threat," Glenn told BBC Radio 4's Today programme. "Behave responsibly, come and enjoy the game but just have a think about the wider position. Show some consideration and respect."
England are set to face Wales in their second Euro 2016 group match at 3pm CET on Thursday in Lens.
You can share this story on social media: