Controlled explosion performed outside Stade de France ahead of Euro 2016 match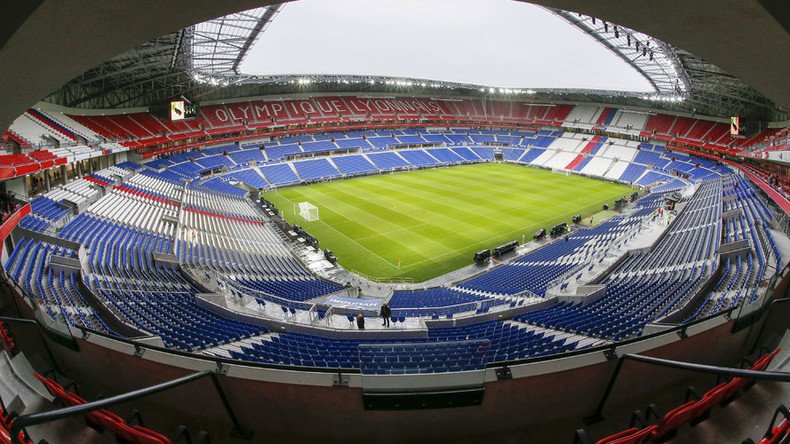 A suspicious package was found at the Stade de France in Paris, two hours before the match between Ireland and Sweden at Euro 2016 was scheduled to kick off.
It was discovered by security staff near one of the entrances to the stadium in the French capital's Saint Denis area.
A safety perimeter was setup around the suspicious package and a bomb disposal squad was called in.
After checking, the incident was ruled a "false alarm," meaning that the Ireland v. Sweden game would go ahead "as scheduled" at 6pm local time (GMT+2).
L'Equipe newspaper reported that sappers performed a controlled explosion outside the Stade de France.
"The suspicious package" turned out be two discarded sports bags, which posed no danger.
"We were informed that they found two forgotten bags that police searched," Niklas Bodell, the Swedish national football team's press secretary, told the Expressen newspaper.
"It turned out to be nothing special and no threats have been received. Completely undramatic," Bodell added.
The Stade de France was one of the targets in the Islamist attacks that claimed the lives of 137 people in Paris on November 13, 2015.
Three suicide bombers blew themselves up outside the arena after being denied entrance to the stands for a friendly between France and Germany.
France has been on high alert since the attacks, with President Francois Hollande admitting there is a risk of terror attacks during Euro 2016.
"This threat will last for a long time. But we must do everything to ensure that Euro 2016 is a success," he told radio France Inter last week.
Some 90,000 personnel, including police and military, are tasked with providing security during the tournament, including the stadiums, fan zones and on the streets.
You can share this story on social media: