Russian Athletes Should Be Banned, says German Chief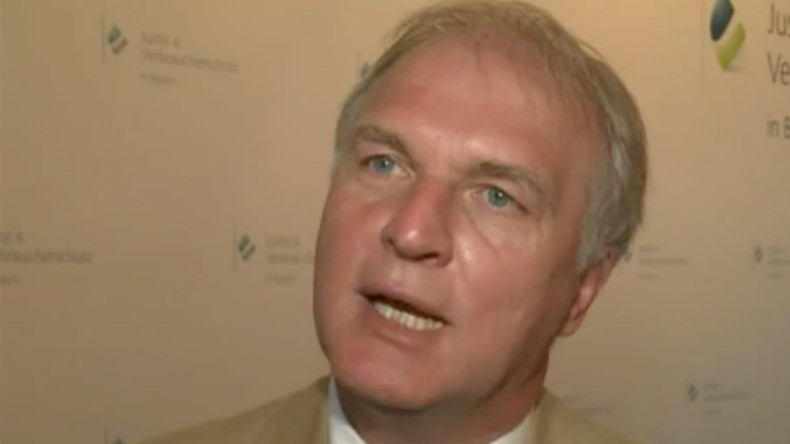 Germany's athletics federation chief, Clemens Prokop, has called on the International Olympic Committee (IOC) to ban Russian track and field athletes from participating at the 2016 Olympic Games in Brazil later this summer.
Prokop wrote to IOC President Thomas Bach ahead of a June 17 meeting of the International Association of Athletics Federations (IAAF), which is set to decide the fate of the Russian athletes. The open letter was published by German magazine Der Spiegel this weekend.
Der Spiegel reported that Prokop's letter said German athletes were shocked by recent reports about state doping in Russia and urged him to take action.
The magazine quoted Clemens Prokop as saying: "The findings of the recent past have shown that equal opportunities obviously have not been maintained.
"This means that not only were athletes cheated, but the IOC and the Olympic ideal have been deceived.
"The result can only be the Russians must stay out."
His statement follows a documentary on alleged doping in Russian sports, which was aired by German public broadcaster ARD earlier this week.
READ MORE: 'Information attack': Russian Sports Minister on ARD claims of his ties to doping scandal
The International Association of Athletics Federations (IAAF) suspended Russian track and field athletes last year, but Russian officials are now seeking to convince the sports authorities that they are serious about eliminating drug cheats in time to participate at the Rio de Janeiro Olympics in August.
Prokop's letter is reported to have said that the IOC's retests of doping samples from the 2008 Beijing Olympics and 2012 London Games "have shown that the principle of equality of opportunity has not always been enforced."
The IOC has reported 55 positive findings in the retesting program so far. The Russian Olympic Committee has admitted that 22 of these cases involved Russian athletes, including medalists.
The IAAF will make a decision on whether Russia has done enough to overturn the ban at a meeting in Vienna on Friday June 17.