Euro 2016 scandal: Spain goalkeeper De Gea implicated in sex case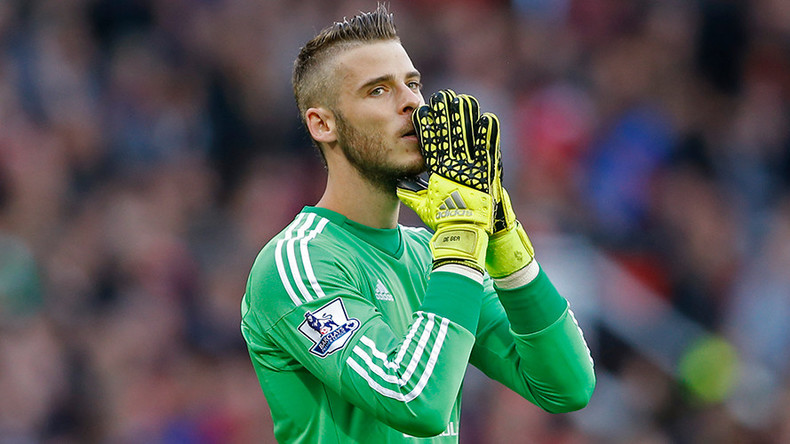 Manchester United and Spain goalkeeper David de Gea has reportedly been implicated in a Spanish sexual assault case by a protected witness, along with former Spain Under-21 teammate Iker Muniain.
Spanish news outlet El Diario is reporting that the witness was giving evidence in the trial against director Ignacio Fernandez Allende (also known as Torbe), jailed since last April on charges of human trafficking for sexual exploitation, sexual assault and child pornography, related to prostitution, extortion and money laundering.
The unnamed witness claimed that she was taken to a hostel, assaulted by Muniain and one other unnamed footballer, after Torbe had forced her against her will, promising payment.
De Gea has been implicated as the person who called Torbe to arrange the meeting, with the witness also reporting that they kept in touch afterwards to a bid to keep her quiet. The Spanish shot-stopper is also said to have tried to arrange another encounter with five Manchester United players, but there is no evidence that this took place.
De Gea is also said to be mentioned in another piece of testimony in which a minor claimed to have been raped by Torbe, claiming that the incident was filmed so that De Gea and players from Spanish club Athletic Bilbao could watch.
Earlier reports that De Gea had been sent home from the Euro 2016 tournament in France proved to be unfounded, and he has remained with the Spanish squad to train with his teammates.
De Gea, 25, has denied the allegations, releasing a statement through the official Twitter account of the Spanish team.
"I have no idea where it comes from. I know it's a lie. We need to move forward."
⚽️ @D_DeGea: "Soy el primer sorprendido con esta noticia. Quiero desmentirlo. Es una mentira y una falsedad" #SEFlive

— Selección Española (@SeFutbol) June 10, 2016
The Spanish goalie also said he would not leave the national team.
However, the timing of the news could not be worse, as Spain prepare to face the Czech Republic in their opening Euro 2016 game on Monday.
You can share this story on social media: