Refugee team to compete in Rio Olympics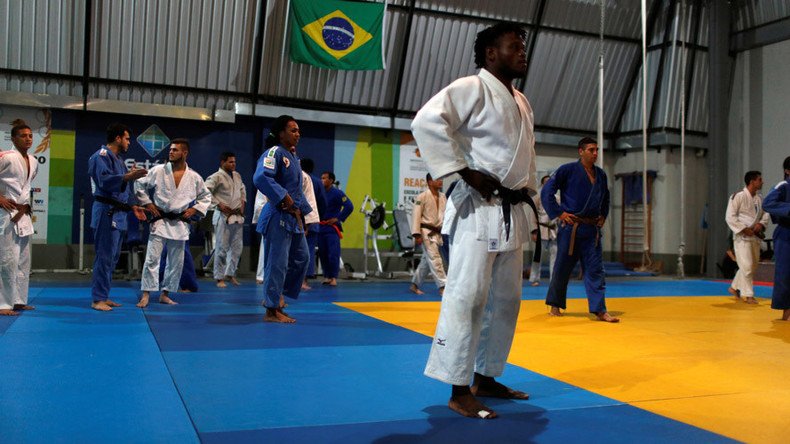 The International Olympic Committee has announced that a refugee team will participate in this summer's Rio Games.
Six men and four women make up the group and were selected from an initial shortlist of 41 hopefuls. They will officially be known as the Refugee Olympic Team.
IOC President Thomas Bach said the idea had been first mooted last year and would be a special occasion for those that did not have a nation to represent.
"We're convinced this refugee Olympic team can send a symbol of hope to all refugees in the world," he said.
"It is also a signal to the international community that refugees are our fellow human beings and are an enrichment to society."
Athletes will compete in a number of disciplines including track and field, swimming and judo.
Their origins are in Africa and the Middle East.
The team is made up of Syrian swimmers Yusra Mardini and Rami Anis, South Sudanese runners Yiech Pur Biel, James Nyang Chiengjiek, Anjelina Nada Lohalith, Rose Nathike Lokonyen and Paulo Amotun Lokoro.
Congolese judo athletes Yolande Bukasa Mabika and Popole Misenga, and Ethiopian marathon runner Yonas Kinde complete the group.
"These refugees have no home, no team, no flag, no national anthem," Bach said.
"We will offer them a home in the Olympic Village together with all the athletes of the world. These refugee athletes will show the world that despite the unimaginable tragedies that they have faced, anyone can contribute to society through their talent, skills and strength of the human spirit."
The team will be coached by Tegla Loroupe, a former women's marathon world record-holder from Kenya.
They will be part of the opening ceremony in Rio and will walk into the stadium directly before home nation Brazil.
Each of the athletes has overcome personal circumstances and are now resettled in a host of different countries including Germany, Belgium, Brazil and Luxembourg.
One of the most heart-warming cases is that of swimmer Mardini, who escaped Syria on an inflatable boat and helped others onboard who could not swim when the vessel started taking on water during the perilous journey from Turkey to Greece.
You can share this story on social media: