Putin & FIFA President Infantino launch 2018 World Cup volunteer campaign in Moscow
FIFA head Gianni Infantino joined Russian President Vladimir Putin and Spanish football legend Carles Puyol at the launch of the 2018 World Cup volunteer program in Moscow on Wednesday.
"Volunteers are the heart and the soul of the World Cup," FIFA President Infantino said at the opening ceremony of the volunteer program for the tournament, which will be held across Russia in 2018.
"[The volunteers] are those who will make people feel welcomed, feel at home."
Infantino also stressed that all football fans can be considered volunteers at some point.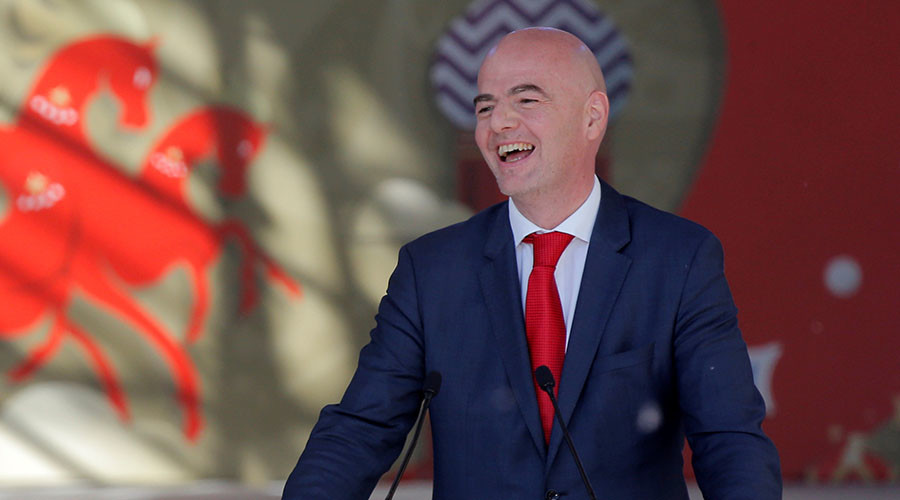 "Sport in general, and football in particular, is based on the work of millions of volunteers – while driving their kids to play matches, while washing their shirts," he said.
"We have all been volunteers to some extent. I feel very much part of this volunteer team."
Russian President Vladimir Putin addressed the volunteers, saying: "I am sure that we can provide the highest level of hospitality for the athletes and football fans. Everybody has to feel the atmosphere of a great football celebration."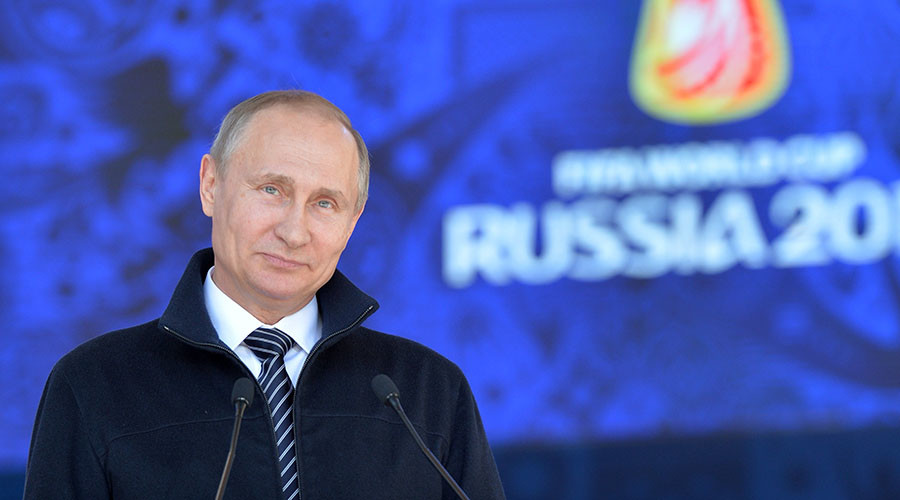 The Russian president also mentioned that the preparations for the World Cup are "in full swing." Three of the host stadiums have already been completed, while construction of the other nine arenas will be finished soon.
Barcelona and Spanish international legend Carles Puyol – who lifted the trophy in South Africa in 2010 – was present at the ceremony, and later spoke with RT to express his thoughts on the upcoming World Cup in Russia.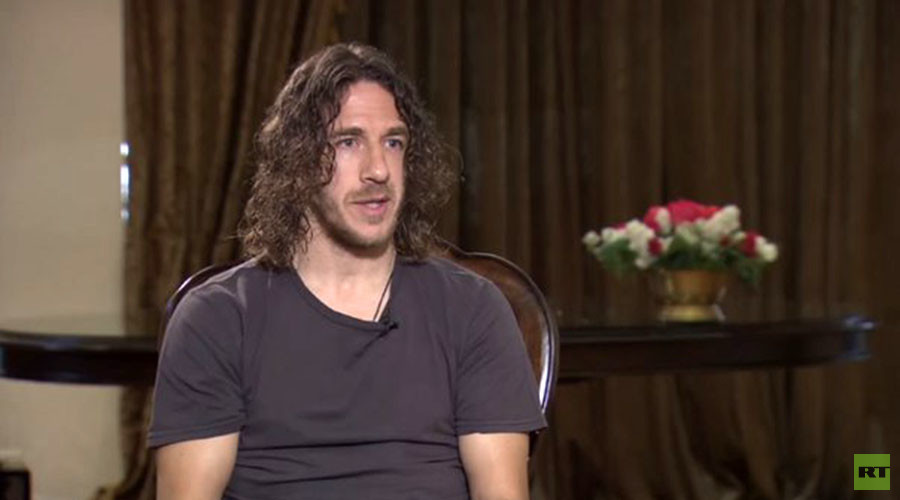 "The World Cup is a great holiday for the fans, and we like to be in the epicentre. It's not only a celebration for the football players – but for millions and millions of fans. It's great to feel all the emotions of the World Cup. I'll try to come here [to Russia] – maybe with my agency for young football players. I hope we'll bring a lot of good ones over."
The volunteer selection program is expected to involve 5,000 enthusiasts recruited for the 2017 Confederations Cup and 15,000 for the 2018 FIFA World Cup finals.
The finals will be hosted in 11 cities across Russia: Moscow, St. Petersburg, Kazan, Nizhny Novgorod, Saransk, Sochi, Kaliningrad, Yekaterinburg, Rostov-on-Don, Volgograd and Samara, from June 14 to July 15, 2018.