France accused of racism in Euro 2016 player selection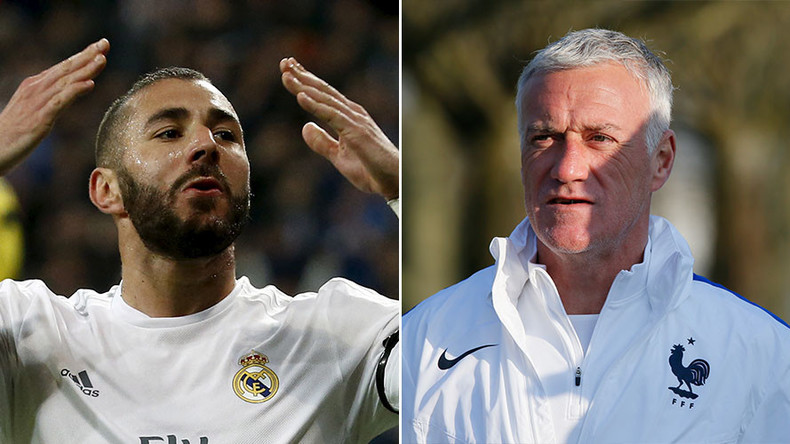 French and Real Madrid striker Karim Benzema has accused national team manager Didier Deschamps of racially-charged squad selections.
"He has bowed to the pressure of a racist part of France," Benzema, who is of Algerian descent, told Marca.com
"He has to know that in France the extremist party reached the second round in the last two elections.
"I do not know, therefore, whether it is a decision only for Didier, because I've gotten along with him, with the president… everyone."
Benzema's comments follow those of French football legend Eric Cantona and well-known actor Jamel Debbouze, who have also suggested that Benzema and Nice forward Hatem Ben Arfa had been left out of the squad because of their North-African ethnicity.
Ex-French international Cantona rebuffed claims from the FFF (French Football Federation) that Benzema was not picked as a result of his off-field indiscretions, suggesting both he and Ben Arfa had been dropped over race.
"Benzema is a great player, Ben Arfa is a great player," Cantona told the Guardian.
"But Deschamps, he has a really French name. Maybe he is the only one in France to have a truly French name. Nobody in his family mixed with anybody, you know. Like the Mormons in America. So I'm not surprised he used the situation of Benzema not to take him. Especially after [French Prime Minister, Manuel] Valls said he should not play for France.
"And Ben Arfa is maybe the best player in France today. But they have some origins. I am allowed to think about that."
Benzema was suspended by the FFF in December last year, after he was placed under criminal investigation over allegations he was involved in a sex-tape blackmail plot targeting France teammate Mathieu Valbuena.
At the time, FFF President Noel Le Graët said the decision was made for the sake of the harmony of the team – a position reportedly backed by Deschamps.
Asked whether he thought Deschamps' latest decision was motivated by discrimination, Cantona added: "Maybe no, but maybe yes. Why not?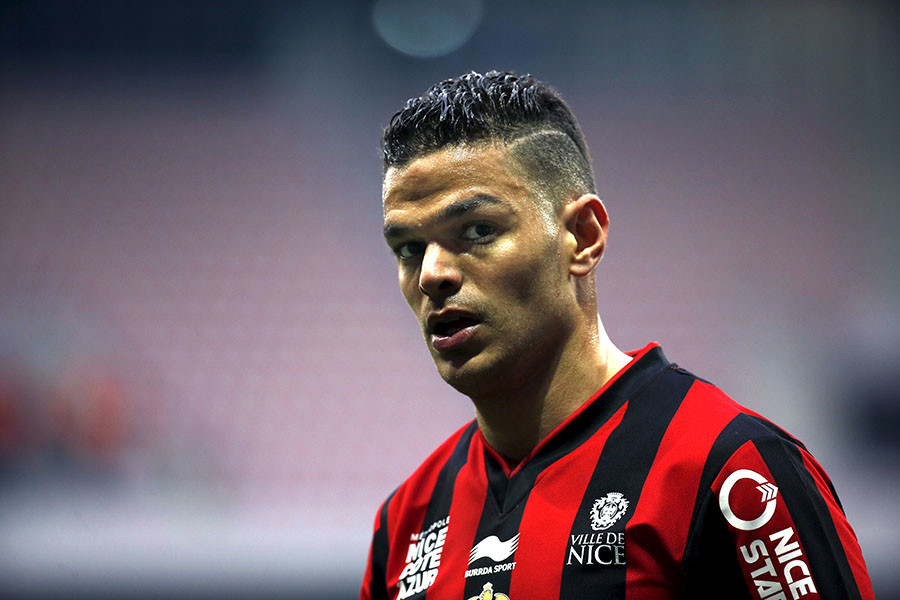 "One thing is for sure – Benzema and Ben Arfa are two of the best players in France and will not play the European Championship. And for sure, their origins are North African. So, the debate is open."
Jamel Debbouze, one of France's best known actors has also come out in the past 24 hours, agreeing with Cantona and Benzema's claims.
Debbouze, who is of French-Moroccan decent, said he regretted the fact that none of "our representatives" were selected to play for France in the competition and that the ramifications could be severe in the poor multi-racial suburbs surrounding French cities.
The national team is often praised as being a positive example of diversity in French society. The famous World Cup-winning team of 1998 included a number of players of non-French descent, such as Patrick Vieira, Lilian Thuram, Marcel Desailly, and star player Zinedine Zidane.
The current squad chosen by Deschamps for Euro 2016 also contains players of non-French descent including Paul Pogba, whose parents are from Guinea, Patrice Evra, who is of African descent, and Adil Rami, who was born to Moroccan parents.
You can share this story on social media: