Official: Jose Mourinho named as new Manchester United manager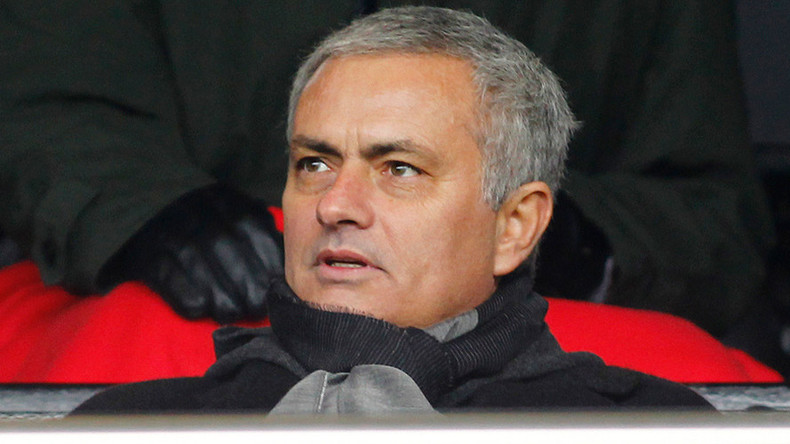 Manchester United has confirmed that former Chelsea boss Jose Mourinho has been appointed as the club's new manager, taking over from the ousted Louis van Gaal.
Mourinho has reportedly signed a three-year deal with the Red Devils said to be worth around £12 million annually (US$17.5 million).
The appointment had been delayed due to issues over Mourinho's image rights, but it is believed that these have now been resolved with Chelsea.
Dutchman Van Gaal's dismissal was officially confirmed by the club on Monday, although speculation had been rife in recent months that he would be replaced by Mourinho.
Van Gaal, 64, led the Red Devils to the FA Cup on Saturday, the first trophy the club has won since the retirement of Sir Alex Ferguson, but paid the price for not qualifying for the Champions League.
READ MORE: Man United wins FA Cup, beating Crystal Palace 2-1 after extra time
United's ultimate goal was finishing in the top four this season and the veteran Dutchman's three-year contract was cut short after two seasons in the Old Trafford post.
Mourinho was one of the frontrunners to replace Ferguson following the Scot's retirement in 2013, but was overlooked in favour of David Moyes – Van Gaal's predecessor.
However, the former Real Madrid and Inter Milan manager has now landed the prestigious job at Old Trafford and admitted he was delighted to be back in management.
"To become Manchester United manager is a special honour in the game. It is a club known and admired throughout the world. There is a mystique and a romance about it which no other club can match.
"I have always felt an affinity with Old Trafford; it has hosted some important memories for me in my career and I have always enjoyed a rapport with the United fans. I'm looking forward to being their manager and enjoying their magnificent support in the coming years."
United are believed to have fought off interest from French giants Paris Saint-Germain to land Mourinho, with the Red Devils set to revamp their playing squad this summer with a host of new additions.
Van Gaal, who left United with a compensation package reportedly worth around £5 million (US$7.3 million), provoked the ire of the United supporters through his preferred style of play, with abject attacking displays and only 49 Premier League goals to show for the campaign a far cry from the heady Ferguson days.
Mourinho is not known for his attacking football and will surely start by making United harder to beat, but the addition of new faces in the final third is set to make the historic team more menacing on the front foot.
An interesting side-plot will see the Portuguese manager resume his rivalry with Pep Guardiola, who will leave Bayern Munich to join United's cross-town rivals Manchester City this summer.
READ MORE: Manchester City announce Pep Guardiola as next manager
The pair were embroiled in a heated and at times nasty battle as head coaches of Real Madrid and Barcelona respectively.
Mourinho's mind-games, unsavory tactics and constant badgering of his opposite number in press conferences were given as key reasons for Guardiola leaving Camp Nou in 2012.