Barcelona signs world record $112m per year contract with Nike
Published time: 22 May, 2016 14:20
Edited time: 9 Aug, 2018 09:30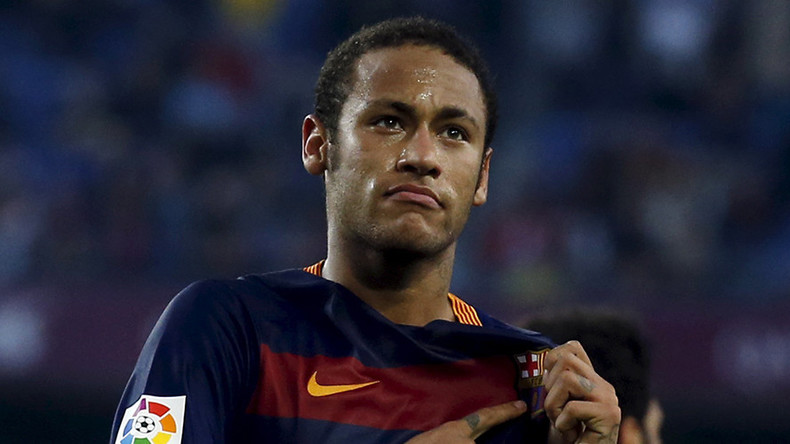 Barcelona has announced the signing of a new momentous sponsorship agreement with Nike, which is believed to be worth a whopping $112 million per year for the next decade.
The Catalan giants have been partnered with the American sports apparel giant since 1998 and are set to receive a major financial boost with the latest commercial deal.
The Camp Nou team's current arrangement with Nike is said to earn it $37 million a year. It was set to run until the summer of 2018.
The much-improved terms will give Luis Enrique's men a lot more money to spend on new players.
Barcelona President Josep M. Bartomeu hailed the importance of his team's new deal.
"Through this new agreement with Nike we are extending a strategic alliance for the club, while also reinforcing our global position, hand in hand with the leading global sports brand," he said.
"We are excited by this new agreement and are confident that we'll be able to celebrate continued sporting successes together."
Nike president Trevor Edwards said he was delighted to extend the company's partnership with the Blaugrana.
"FC Barcelona is one of football's greatest clubs, inspiring millions of sports fans across the globe, and we are extremely proud to continue our partnership together," he said.
"Our deep relationship with FC Barcelona extends Nike's leadership position in football and we are excited by the opportunity to further grow the world's most global sport."
Although the exact financials of the agreement are yet to be revealed, it is believed to surpass Manchester United's megadeal with Adidas, worth US $109 million per year.
Nike and Adidas are embroiled in a major battle for ascendancy in the sporting world, with the latest report suggesting that the American organization is close to winning its German competitor's current deal with Chelsea.
READ MORE: Chelsea agree $87mn-a-year Nike kit deal
However, Barcelona's contract with Nike goes against star player Lionel Messi's personal deal, with the current Ballon d'Or holder aligned with Adidas.