3 injured as Turkish football fans set fire to own stadium after bitter home loss (VIDEO)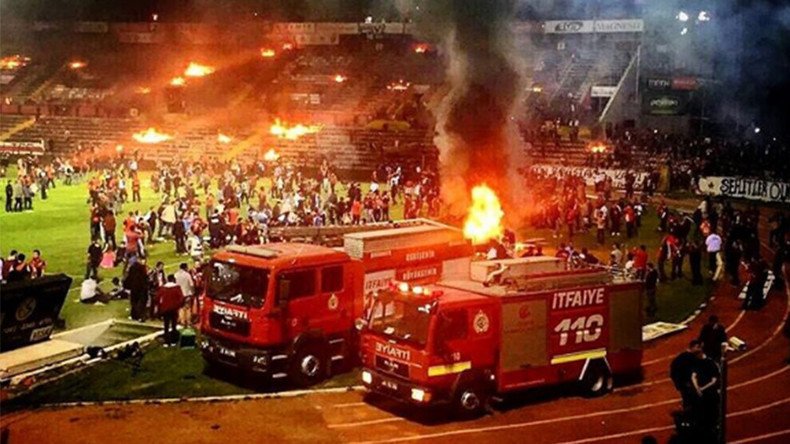 Three people were injured in Turkey after Eskisehirspor football fans trashed their own stadium and set it on fire following a 2-1 defeat to Medipol Basaksehir. Luckily, the team is set to move to a newly built stadium next season.
As the final whistle blew, disappointed supporters began to slowly and sorrowfully destroy the stadium, tearing out seats, setting bleachers and billboards on fire, and throwing them down onto the pitch.
Running onto the green, the fans overturned the goals in a demonstration of disgust for their team, which had just been defeated 2-1 in its last home match of the Turkish Super Lig by the Medipol Basaksehir football club.
Three people were taken to the hospital after suffering minor injuries as a result of fire and smoke inhalation. The fire crew waited for the fans to depart before proceeding to put out the flames.
According to local media, the 1953-built stadium was ruthlessly vandalized because the building is set to be demolished to make way for an urban park at the end of this season anyway. Eskisehirspor will play at a newly constructed 33,000-seat stadium next season.
You can share this story on social media: