Donald Trump mocked in new Copa America 2016 ad (VIDEO)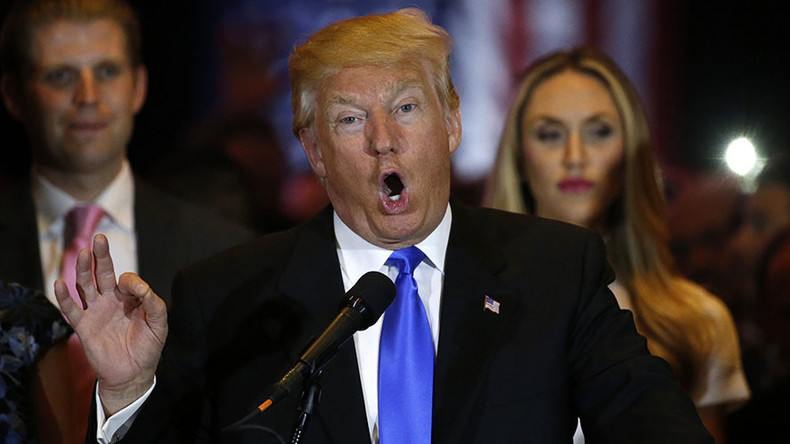 An Argentinian TV channel has released an advert for the upcoming Copa America 2016 in which Donald Trump's now infamous "wall" speech can be heard over footage of Argentina football players and fans.
With the 2016 Copa America just on the horizon, Argentinian TV station TyC Sports has released their latest advert for the tournament, with American presidential candidate Donald Trump taking center stage to "warn" the public of the impending menace posed by South Americans.
The cleverly made clip mocks the American businessman for his "wall" speech made last year in which he proclaims that the US is "in serious trouble" concerning immigration. The controversial candidate is known for his outlandish and raw outlook on foreign policy, and has insisted that he would build a wall to keep immigrants in check.
With Barcelona superstar Leo Messi and his Argentinian teammates soon to be arriving in the US for the start of this summer's Copa America, the 45th edition of the tournament over the last 100 years, TyC Sports have combined clips of the national side and its legions of fans with Trump's highly contentious rhetoric.
With shots of players disembarking the Argentinian national side's plane in suits with suitcases, Trump begins: "We have people coming in through the border that are not people that we want."
"These are total killers," continues Trump, with the video cutting to PSG attacker Ángel Di María lashing the ball into the back of the net during a previous international game.
"These are not the nice, sweet little people that you think," says Trump, coupled with a close-up of Messi looking on ominously.
Argentina is the team with the most finishes in the top two of the tournament – at 27 – and retired midfielder Norberto Méndez is the all-time top scorer in the history of the Copa America.
Despite being just over a minute in length, the advert is both hard-hitting and humorous in equal measure. Suffice it to say, TyC are not big fans of Trump, although the 69-year-old billionaire has provided very usable material for their clip, which already has millions of views on YouTube.
The advert ends with the phrase (in Spanish): "In truth, the best that they can do is not let us in."
The US kick off the 2016 Copa America on June 4 against Colombia, a week before the start of Euro 2016 in France. Argentina's first clash comes against the holders Chile on June 7.