MLS franchise on the cards for Detroit as NBA owners team up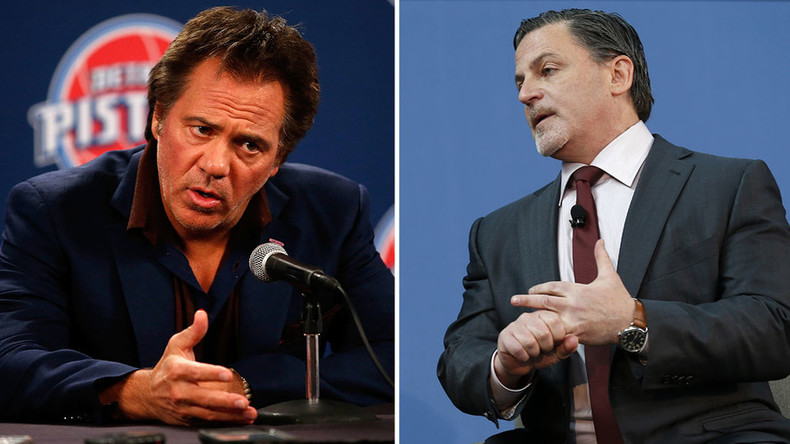 Major League Soccer could be set for further expansion after two NBA owners announced a $1-billion investment plan to create a franchise in Detroit.
Detroit Pistons' owner Tom Gores and Cleveland Cavaliers' Dan Gilbert hope to build a 20,000-seater stadium in the downtown area of the city.
Gores and Gilbert issued a statement confirming the news.
"Detroit is rising and we know firsthand the power of sports to lift a community and drive a civic renaissance," it read.
"We are very excited about the prospect of bringing Major League Soccer to Detroit and building an ownership group that represents a cross-section of investors.
"Bringing a team downtown will also further energize Detroit's urban core, which is critical to the entire city's overall health and vibrancy."
The plans include relocating the Wayne County Jail, a circuit court and a county juvenile detention facility, with the new development to include residential and office space, a hotel, restaurants and retail facilities.
Wayne County Executive Warren Evans said he was keen to ensure the proposal would not have any impact on local taxpayers.
"Right now, finishing the Gratiot jail is the best option for quickly and cost-effectively building the new jail Wayne County needs," said Evans.
Detroit Mayor Mike Duggan, who has been a long-time supporter of the idea of an MLS franchise in the city, said he was delighted with the new proposals.
"The fact that our citywide elementary school soccer league has grown from 600 players last year to more than 900 players this year is an indication of how successful a franchise would be in our city," he said.
If the numbers come through that's great, but if not we will look into other areas. We will get MLS into downtown Detroit.

— Mayor Mike Duggan (@MayorMikeDuggan) April 29, 2016
"I look forward to working with anyone who is committed to making the idea of an MLS franchise in Detroit a reality."
Elsewhere, David Beckham's Miami franchise still hopes to be one of the first four teams to join the MLS.
The ownership group behind the proposed team, Miami Beckham United, confirmed last week they had purchased the land needed to build a stadium.
Talks with Paris St Germain's Qatari owners that would have made them the majority owners of the franchise have broken down, but MBU are understood to be in negotiations with Miami real estate developer Arthur Falcone about becoming a major investor.