Twisted metal: Horrific mass cycling crash mars New York City road race (VIDEOS)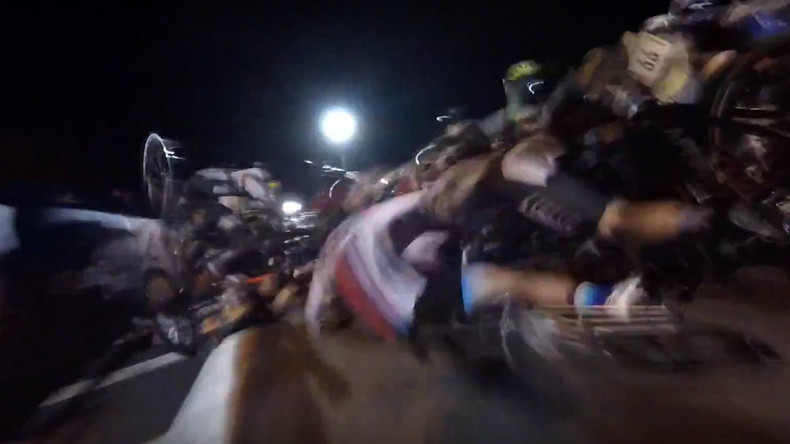 Competitors in a cycling race in Brooklyn, New York City were involved in a massive pile up during a road race. The competitors had just set off, but a mishap occurred after the first turn leading to over a dozen cyclists getting caught up in a crash.
A motorcyclist who was supposed to ride ahead of the field found stalled his bike. This happened at one of the tightest spots on the course and near the start, so the group of riders was stfill tightly bunched.
The first few cyclists managed to dodge the motorcyclist, but the rest were not so lucky as they ploughed into one another having been initially been brought down by the motorbike.
A few of the cyclists were taken to hospital, but no one suffered life threatening injuries.
You can share this story on social media: