Champions League Draw: Manchester City face Real Madrid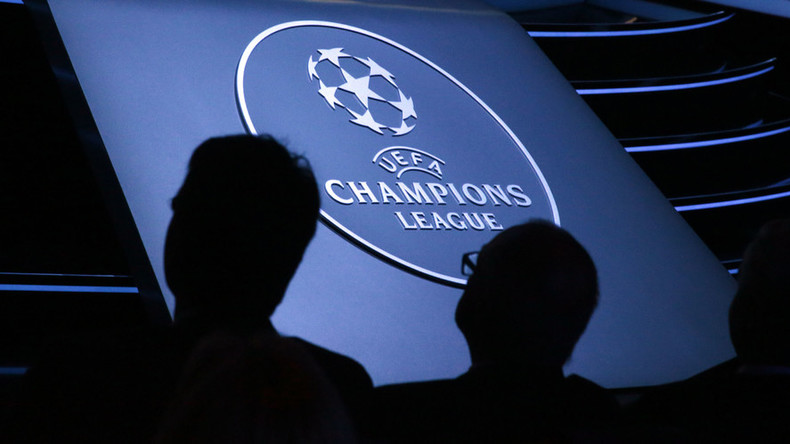 Manchester City take on Real Madrid and Atletico Madrid face Bayern Munich in the Champions League semifinals after today's draw at Nyon, Switzerland. Who will progress to the final?
Manchester City are playing in the Champions League semifinals for the first time while their opponents, Real Madrid, are 10-time European champions. At this stage of the competition the narrative writes itself and there is plenty of backstory to City's drive into the final four of the Champions League.
The manager, Manuel Pellegrini, is due to leave City this season and will face his former club, Madrid, in the semifinals before potentially facing his successor at City, Pep Guardiola, in the final if both City and Bayern were to progress.
Pellegrini's case is also being likened to that of former Bayern Munich manager Juup Heynckes - Bayern announced Heynckes departure in January 2013, intending to replace him with Guardiola, similar to how City announced Pellegrini's departure and Guardiola's impending arrival earlier this season.
Bayern under Heynckes went on to win the league and the Champions League that season, and while Guardiola has won the league in the last two years, his side has also crashed out of the Champions League in the semi-finals twice.
If Pellegrini were to somehow win the Champions League this season, it would be sweet success for both club and manager for multiple reasons, but it will also set another, very high, standard for Guardiola to follow.
Of course, City are nowhere near close to winning the league title this season, which is a primary target for the team this and every season.
City's opponents Madrid are chasing an 11th title with a rejuvenated side that has clawed back Barcelona's lead in the league. Now, with Barcelona eliminated, they will fancy themselves as a genuine title favorite. With Cristiano Ronaldo hitting form in the form of a hat trick against Wolfsburg, the Madrid side know they can progress to the final at San Siro and potentially steal the league title as well.
Winning either title would represent a major vindication of Zinedine Zidane's appointment as manager midway through the season. Apart from masterminding a win over Barcelona in the Clasico, Zidane has also managed to restore the self-belief and camaraderie between the players that was missing under former manager Benitez.
Having led Madrid to Champions League success as a player, Zidane is best-placed to lead the club as a manager and complete a unique player-manager Champions League double.
The other tie sees two of the best managers in Europe go head to head, as Diego Simeone's Atletico Madrid take on Pep Guardiola's Bayern Munich. Atletico, as their city counterparts, are also chasing Barcelona domestically and face a struggle to stay fit and keep fighting on both fronts. Bayern, despite Dortmund's late charge in the league, are still clear at the top of the table and can afford to rotate in a league that rarely offers them serious opposition.
Atletico will take heart in knowing that Bayern have been defensively vulnerable throughout the Champions League knockout stages, and indeed have looked capable of conceding goals whenever they are faced with a quality attacking side. Atletico's challenge will be to score more than once. Based on the evidence of the game against Barcelona, Atletico could steal this semi-final.
Bayern need to find defensive stability, but more importantly they also need to find a way through the best defense left in the Champions League. While both City and Madrid will give their opponents plenty of chances to score, Atletico are miserly in comparison and a very compact unit that is ideally suited to going up against a side managed by Guardiola.
Whatever the outcome, both ties should hopefully produce some memorable football.
Champions League semifinal schedule
First Leg
Manchester City v Real Madrid - April 26.
Atletico Madrid v Bayern Munich - April 27.
Second leg
Bayern Munich v Atletico Madrid - May 3.
Real Madrid v Manchester City - May 4.

The final is at San Siro in Milan on May 28.