Tear gas & water cannon used against Besiktas soccer fans in Turkey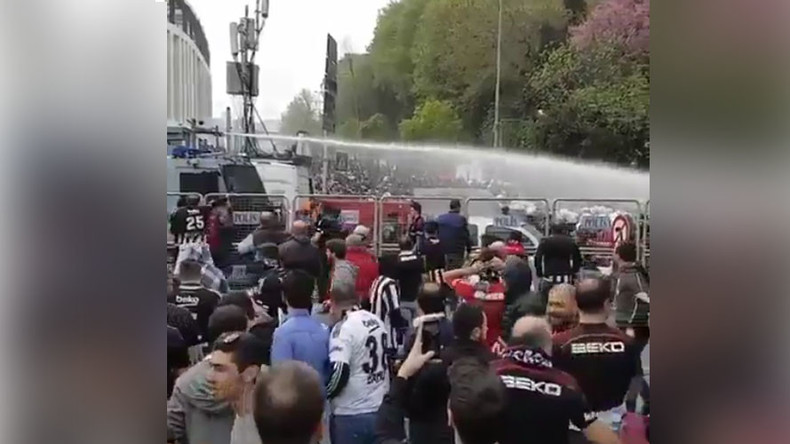 Istanbul police have used tear gas and a water cannon against Besiktas Football Club fans before the opening match at the team's new stadium, where they are playing Bursaspor in the Turkish Super Lig.
Bursaspor coach Hamza Hamzaoğlu has reportedly sent his players to the locker room due to gas exposure.
The stadium's inauguration ceremony was held the day before the match, with Turkish President Recep Tayyip Erdogan attending the closed event which had no fans present in the stands. Many of Besiktas fans groups are known to be fiercely hostile to the Turkish leader.
The fans not being invited to the event is believed to be a possible cause of the tensions between the fans and local police that led to the unrest.