Gotta see it! Boxing in 360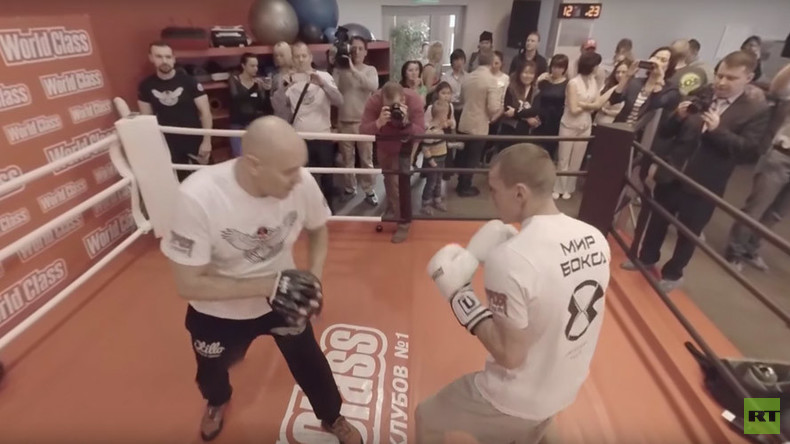 RT has filmed a practice of Russian professional boxer Eduard Troyanovsky in 360-degree 4k resolution, giving you a chance to safely experience getting up close to the flying fists of the IBF & IBO junior welterweight champion.
By dragging your mouse across the screen, you can look at the video from all possible angles.
That practice was filmed just a day before Troyanovsky's fight with Cesar Cuenca for the IBF Light welterweight title and IBO Light welterweight titles in Moscow, Russia.