Oscar-worthy? Play-acting antics from Real's Marcelo spark online ridicule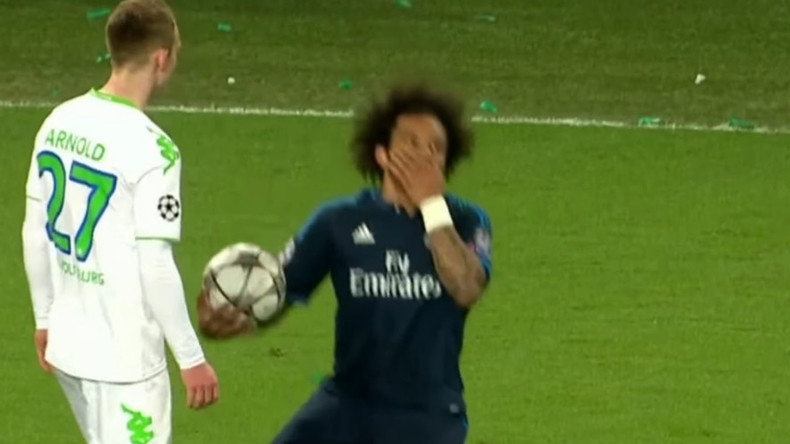 Real Madrid defender Marcelo engaged in some embarrassing theatrics in a confrontation with Wolfsburg midfielder Maximilian Arnold in their Champions League quarter-final clash on Wednesday.
Marcelo went down holding his face after he butted into Arnold's chest, and then called for officials to take action against the German.
Indeed, the 21-year-old midfielder was booked by referee Gianluca Rocchi after the incident, while Marcelo's play-acting went unpunished.
The Brazilian's laughable efforts at landing his opponent in trouble have sparked ridicule online.
Some even suggested the acting was Oscar-worthy.
Others suggested that if Marcelo wanted lessons in how to head-butt, he should look no further than Real boss Zinedine Zidane, whose infamous nut in the 2006 World Cup final against Italy was rather more impressive.
Arnold undoubtedly had the last laugh, however, scoring in a 2-0 Wolfsburg victory that leaves the Germans in with a good chance of progressing to the semi-finals.
After the game, the midfielder added insult to (fake) injury, saying that he wished he had such wonderful locks as Marcelo.
The pair will resume their rivalry next week, when Real take on Wolfsburg in the return leg at the Bernabeu.