Russian Ice Hockey Federation to make official statement on U18 roster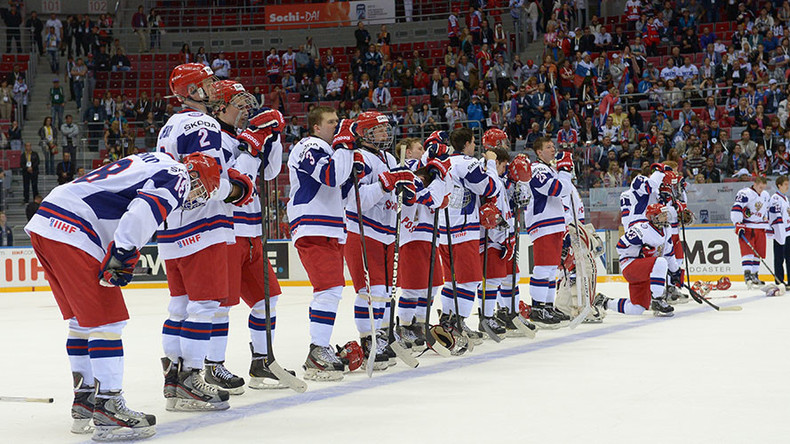 After U18 removed its team's roster from the Russian Hockey Federation's website just a day prior to the team's departure for the 2016 IIHF Men's U18 World Championship, rumors began to spread that the lineup would be replaced with younger players.
Russian media reports have speculated that the switch in the roster could be due to positive testing for the recently banned substance Meldonium.
However, the U18 team's official spokesman, Maxim Biryukov, initially denied the claims, saying that "there is no any decision at the moment. If there are any changes, the information will be published on our official website."
Russia's U17 team's coach Igor Znarok later confirmed the replacement to Russian media, saying: "Yes. We're going there. And we are going to get the medals."
RUS U17 coach confirms his team will represent Russia at the U18 Worlds. Says to R-Sport, "We're going there to get medals." #dopingscandal

— Slava Malamud (@SlavaMalamud) April 6, 2016
Country's hockey governing body, Russian Ice Hockey Federation refused to make any official statements on the situation until Thursday, claiming that U18 team roster will be announced then.
The men's U18 World Championship will be hosted in the American town of Grand Forks, North Dakota from April 14 to 24, and will see 10 teams competing for three sets of medals.