Day, Spieth & McIlroy favorites as US Masters set to tee off at Augusta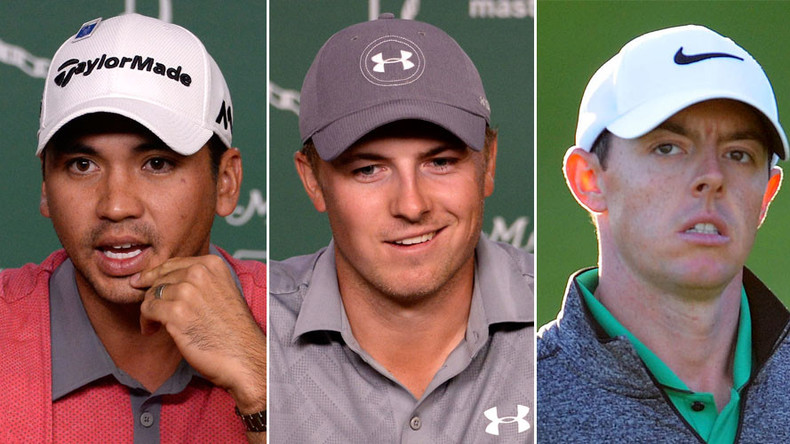 The first Major of the 2016 golf year is set to tee off on Thursday, with the US Masters pitting the best in the business against one another in Augusta, Georgia.
It will be the competition's 80th year, with 89 players going club-to-club in a bid to win the $10 million prize money.
Tiger Woods is a big-name absentee but regardless of whether the 40-year-old had featured or not, the younger stars of the game are the favorites for the coveted green jacket.
Last year's winner Jordan Spieth will again enter the tournament as one of the men to beat after an amazing 2015 for the Dallas-born starlet.
READ MORE: Youngsters Jordan Spieth and Lydia Ko take golfing world by storm
The 22-year-old etched his name into the history books by winning both the Masters and the US Open in quick succession last year, in the process becoming the youngest golfer ever to do so.
Spieth also tied the Masters 72-hole record with an -18 score, which had previously been held solely by Woods.
The American has shown no signs of slowing up this year, winning the Hyundai Tournament of Champions with a personal best score of -30.
Spieth will have world number one Jason Day as his main competition, with the 28-year-old propelled into the limelight with consecutive triumphs at Bay Hill and the World Match Play.
The Australian has won six of his last 13 competitions in total, including his first Major victory at the PGA Championship last August.
Day came close to claiming Masters glory in both 2011 and 2013, but on the back of strong recent form he has every chance of recording victory if he continues to play in the same vein.
Of the European participants, all eyes will be on Rory McIlroy, who enters the Masters for the eighth time.
The Northern Irishman finished fourth last year and although he is yet to record a competition victory in 2016, the 26-year-old has all the attributes to win in Augusta.
The four-time Major winner was not at his best in the biggest competitions in 2015 but continues to be one of the sport's leading lights.
He also sank a hole-in-one in practice earlier this week – surely a sign that he has taken good measure of the Augusta course.
Others to look out for are two-time Masters winner Bubba Watson and the very able Adam Scott.
Spaniard Sergio Garcia, also one to consider, warmed up with a bit of fun by 'putting' a shopping trolley. Whether that bodes well for Garcia on the Augusta greens remains to be seen.
The action begins on Thursday, with 2016's first Major winner to be crowned on Sunday.