Russian teenager wins World Figure Skating Championship gold medal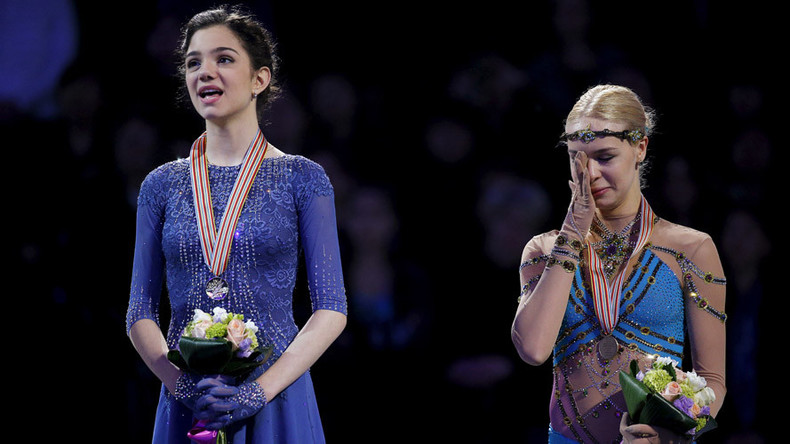 Evgenia Medvedeva skated her way into the record books with a stunning victory at the World Figure Skating Championships in Boston.
The 16-year-old Russian's 150.10 points was the highest free skate score ever, beating the mark set by Kim Yuna at the 2010 Olympic Games by .04 points.
Medvedeva also became the first world junior champion to win the senior title the following year.
"I don't have any emotions right now. I left it all on the ice with my performance today. I think I won't realize soon that I won (sic). One year ago I was still skating in juniors," she said.
"I was actually less nervous than usual and I felt very comfortable out there. I was focused and I took one element at a time.
"This is really an incredible moment for me and it's going to be a remarkable moment in my life."
Medvedeva's record-breaking routine, set to the soundtrack of Madonna's film W.E., gave her a total of 223.86 after scoring 73.76 in the short program.
US skater Ashley Wagner took the silver medal with 215.39 points, while Russian Anna Pogorilaya secured bronze with 213.69.