French teenager scores incredible goal of the season contender (VIDEO)
Published time: 29 Mar, 2016 15:59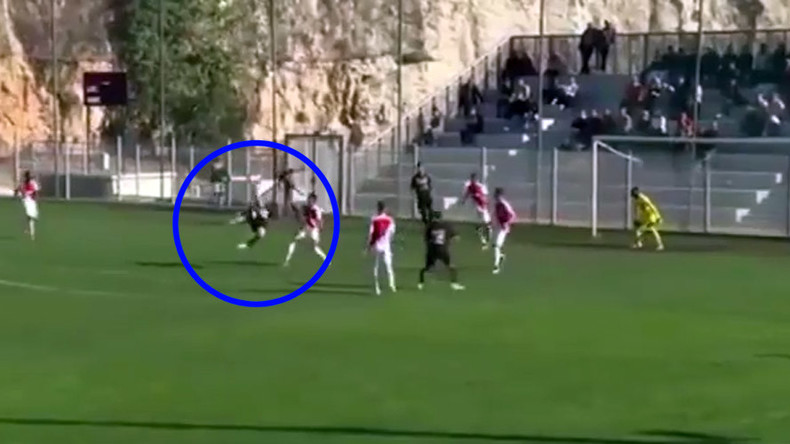 Teenager Paulin Puel scored an acrobatic goal of the season contender on Saturday while playing for French side Nice in a clash with Monaco at under-19 level.
As the video below shows, the 18-year-old striker controlled a cross with his heel before sensationally bicycle-kicking the ball into the roof of the home side's goal.
Puel's goal was the highlight of his side's 3-2 away win and will last long in the memory of the young attacker and all those watching.
The forward has made a handful of appearances for the Allianz Riviera first team but never scored a senior goal.
He is a France under-19 international and is a former member of the Lille and Lyon youth academies.
Nice manager Claude Puel is the striker's father, and this goal a reminder to the boss of his son's abilities.