Foul play: The worst social media fails in sports
Published time: 27 Mar, 2016 20:58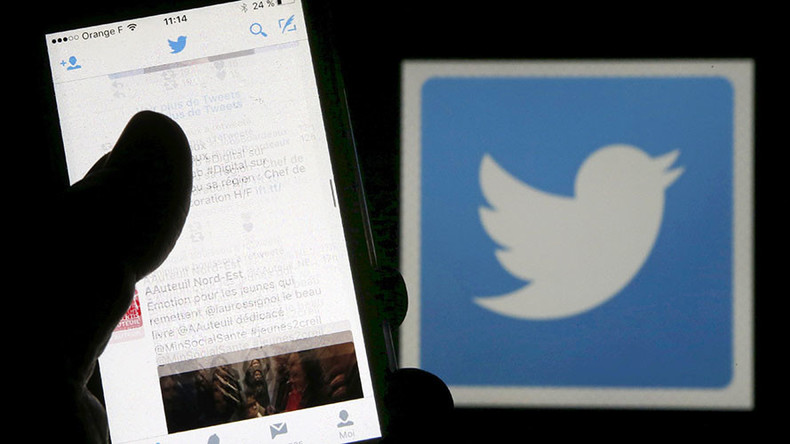 Fulham FC's recent experiment in warning their younger players about the dangers of using social media was a useful lesson for footballers who might not necessarily see the dangers that lurk across the various platforms.
The club hired a web expert to pose as a 16-year-old female "fan" and lure young footballers with fake Facebook messages, with some players falling head first into the trap.
Former manager Kit Symons told the Times: "Some of the young players fell for it as real. It was a short, sharp shock. You can tell lads about getting caught out and they'll think, 'Oh, they won't catch me,' and then that happens, they are caught."
While none of the players did anything legally wrong - 16 is the age of consent in Britain - the test highlighted the potential pitfalls that can lurk on social media.
The sporting world has been littered with social media gaffes in recent years.
The NHL's Montreal Canadiens fell foul on Twitter earlier this year as their attempts to celebrate the team's one millionth follower went disastrously wrong.
The account fired out messages and images containing highly offensive personalized Twitter handles which included inappropriate language and racial slurs.
The New York Mets' long-suffering fans haven't had much to cheer in recent years, so the club's ill-fated #ImAMetsFanBecause campaign was a disaster waiting to happen. The fans certainly didn't let us down.
American hurdler Lolo Jones has a knack of messing up on social media. Calling out former Rutgers football player Eric LeGrand after he jokingly challenged her to a race on Twitter didn't end well for Jones after she told him: "Get checked for a concussion. Clearly, u've been hit in the head....Cos u aren't beating a track athlete."
LeGrand was paralyzed during a game in 2010. Jones didn't know, but the Twittersphere did and they soon set her straight.
Cleveland Browns' quarterback Johnny Manziel's future with the club is currently in doubt, but back in 2013 he knew exactly where he was heading and that was out of College Station. He quickly deleted his tweet, but with around 360,000 followers at the time of the tweet it probably wasn't the smartest thing he's ever done.
Paul Bissonnette caused an internet explosion in 2011 when he posted a photo of his Phoenix Coyotes teammate Raffi Torres dressed up in blackface as Jay Z on Halloween.
Bissonnette, Torres and the Coyotes all failed to see what the fuss was about, strongly denying any racist intent, but with the original picture now missing from the Tweet it seems someone in the organization might have seen the how this could be perceived to be offensive.
When former New York Patriots' quarterback Mark Sanchez smashed his face into teammate Brandon Moore's backside and fumbled for what was one of seven Patriots touchdowns in 2012, the incident was quickly dubbed #buttfumble on Twitter.
With coach Bill Belichick known to dislike social media, the trolling of the New York Jets was ill-advised and the Tweet was quickly deleted.
Picking the right hashtag can sometimes be tricky as the Washington Redskins found out in 2014.
There's long been controversy where some people see the name Redskins as racist towards those of Native American descent, so when the club ran a hashtag contest telling users to tweet #RedskinsPride the reaction wasn't quite what they planned.
Marouane Fellaini's Manchester United career hasn't been a resounding success, so when the club congratulated him on reaching Euro 2016 with Belgium they might have been well advised to avoid using the term "unused sub" in the Tweet.
Pittsburgh Penguins' attempts to portray rugged winger James Neal in a more favorable light with their #AskNeal hashtag failed miserably as fans mercilessly ripped into the Canadian star. Trying to reinvent someone who had recently elbowed a player in the head was always going to be a tough ask.
With over 200 million followers across his social media accounts, Real Madrid's Cristiano Ronaldo is a popular man. It could all have been very different if those managing his Twitter account hadn't wormed their way out of some rather unfortunate wording for a CR7 Boys Underwear Competition they ran in 2013.
English footballer Joey Barton is never short of an opinion on social media, but his choice of words often leads to Twitter meltdowns.
His apology to Champions League winner Didi Hamann after their 2013 argument was probably made through gritted teeth, although having called the German a "maggot" and "Tourette's face" it's fair to say it was warranted.