Turkish international footballer Umut Bulut's father killed in Ankara terror attack
Published time: 14 Mar, 2016 12:50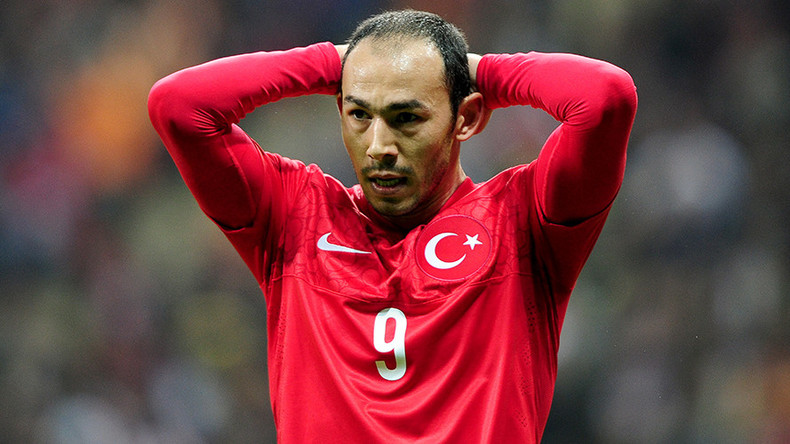 Turkish football club Galatasaray have confirmed that the father of Turkey international Umut Bulut was killed on Sunday in the car bomb attack on Ankara. The attack claimed the lives of at least 37 people, with dozens more injured in the explosion.
READ MORE: Car bombing rocks Turkish capital Ankara
Galatasaray's official statement read:
"Our capital was shaken by the fatal attack on our capital yesterday evening which targeted innocent people and we have once again been devastated by the news we received this morning."
"We have learned with sorrow that Umut Bulut's father Kemal Bulut was one of the people to lose their lives. The club and the players offer their condolences to Umut Bulut and his family. The pain is very great."
Our deepest condolences to our football player Umut Bulut who lost his father, Kemal Bulut, in last night's terror attacks in Ankara.

— Galatasaray EN (@Galatasaray) March 14, 2016
The car bomb attack in which Bulut's father died was carried out on Sunday near the Turkish capital's main square.
At least 37 people died, and according to Health Minister Mehmet Muezzinoglu, 19 people out of the 71 currently receiving treatment in hospital are in a serious condition.
The blast appears to have been triggered by a car exploding near a bus stop, Turkish broadcaster TRT reported, adding that the site is a major transportation hub.
Two senior security officials have told Reuters that the initial findings suggested that members of the outlawed Kurdistan Workers' Party (PKK) or an affiliated group were responsible.
Police identified one of the attackers, a woman, as having been born in 1992 and being from the eastern Turkish city of Kars.
On Monday Turkish warplanes bombed camps belonging to the PKK in northern Iraq in an apparent retaliation for Sunday's terrorist attack.