Kenyan authorities demand answers from Nike over alleged corruption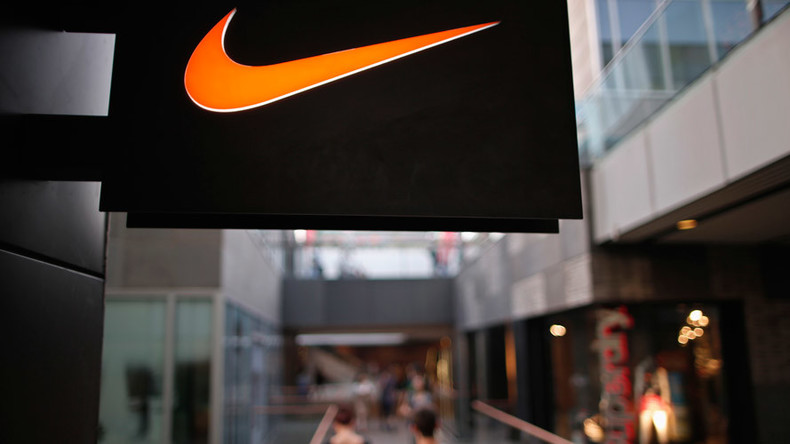 Sportswear giant Nike is under increasing pressure to cooperate with a criminal investigation after three Kenyan athletics officials were accused of accepting bribes from the company.
Nike has a long-standing sponsorship agreement with Athletics Kenya, but after Chinese company Li-Ning made a competitive offer they allegedly paid out substantial "honorariums" and a one-off $500,000 "commitment bonuses" on top of the $1.3-$1.5 million they already pay.
Instead of using the money to support Kenyan athletes, the officials allegedly took the money from the federation's bank account – with one former employee saying the payments were a bribe.
Kenyan authorities have opened an in-depth investigation into the matter, but the Directorate of Criminal Investigations has said Nike has so far refused to supply more information about the payments.
"Why was such a huge sum of money paid as commitment?" said one of the detectives. "It's only Nike who can tell us."
It's understood that the authorities are also looking into the disappearance of a $200,000 payment made by Li-Ning whilst they were trying to win the Kenyan contract.
Documents obtained by the New York Times show that Kenyan officials secured the $500,000 commitment bonus in part to pay back Li-Ning.
The payment was negotiated through Papa Massata Diack, who was recently banned for life by the International Association of Athletics Federations (IAAF).
Along with his father, Lamine Diack, a former head of the IAAF, he is currently under investigation by French authorities in connection with allegations of blackmail and bribery.
John Githongo, one of Kenya's leading campaigners against corruption, has urged the American government to investigate.
"Whenever I see the words 'commitment fees,' 'commitment bonuses,' 'access fees,' 'access bonuses,' that for me raises a red flag," said Githongo. "It's language used to dress up bribes traditionally."
Nike executives have denied any wrongdoing and have said "we are cooperating with the local authorities in their investigation" - a claim rejected by Kenyan investigators.
The company hasn't hidden that the payments took place, but Kenyan authorities believe Nike to have been complicit in corrupt practices.
The news is the latest scandal to hit the sport in Africa, following the recent revelation that three Ethiopian runners have been suspended on suspicion of doping.
Sweden's Ethiopian-born 1500 meters former world champion Abeba Aregawi has also recently tested positive for doping, causing Ethiopia's national track team doctor to call the growing scandal "a terrifying development."
Ethiopian runners benefit from a sponsorship agreement with Adidas, although an official there said their contract contained no commitment bonus.
You can share this story on social media: