Talks over Champions League revamp underway with big clubs to benefit
Published time: 4 Mar, 2016 10:34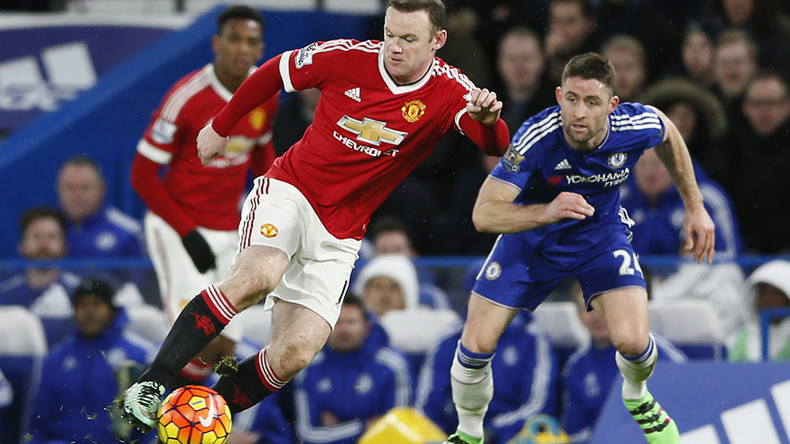 England's so-called "big five" clubs have held discussions in relation to changing the format of the Champions League, with potential for the most-popular teams to automatically qualify.
The British press have confirmed that representatives from Chelsea, Manchester United, Manchester City, Liverpool and Arsenal met with American investors earlier this week to discuss the format of Europe's top tournament.
Although the compilation of a European Super League was not on the table, discussions over ensuring that the traditional powerhouses of the game play in the Champions League on a perennial basis were held.
As it currently stands, three of those five teams are set to miss out on the prestigious competition next season, prompting concerns over a drop in revenue for the tournament due to their absence.
There has been talk of a two-tiered system where the biggest teams would qualify automatically, but no changes to the Premier League are thought to have been discussed.
Arsenal made an official statement confirming as much, while revealing that the International Champions Cup (ICC) pre-season tournament was also a topic of conversation.
"We are strongly opposed to any breakaway," the statement reads.
"Not Arsenal, nor any clubs at the meeting, are seeking changes to the Premier League and European landscape and no conversations surrounding displacing the Premier League or starting a European Super League took place.
"Discussions were primarily around the ICC and formats of European competitions that would complement the existing Premier League."
American billionaire Stephen Ross, who owns the Miami Dolphins NFL franchise, is a driving force behind the ICC. This year's version will feature Atletico Madrid, Tottenham, Juventus and Melbourne Victory, and will take place at the MCG in Melbourne in July.
Charlie Stillitano, chairman at Relevent Sports, a company which promotes football worldwide, was also present at Tuesday's meeting and has been vocal over potential changes to the Champions League.
The American sports executive suggested that having the biggest clubs in the competition by default each year could well be a popular choice, while also mentioning the lack of appeal of current Premier League leaders Leicester City.
"What would Manchester United argue: did we create soccer or did Leicester create [it]?" Stillitano said.
"Let's call it the money pot created by soccer and the fandom around the world. Who has had more of an integral role, Manchester United or Leicester? It's a wonderful, wonderful story [Leicester being top of the league] - but you could see it from Manchester United's point of view, too.
"There are wonderful, wonderful, wonderful elements to relegation and promotion and there are good arguments for a closed system."
Potential for the most-famous clubs to take more of the collective Champions League money is also thought to have been mentioned, given their role in forging popularity for the competition.
The race for Champions League participation each year is one of the most eagerly-contested elements to the Premier League.