Jaromir Jagr scores goal #742 to become NHL's 3rd highest all-time scorer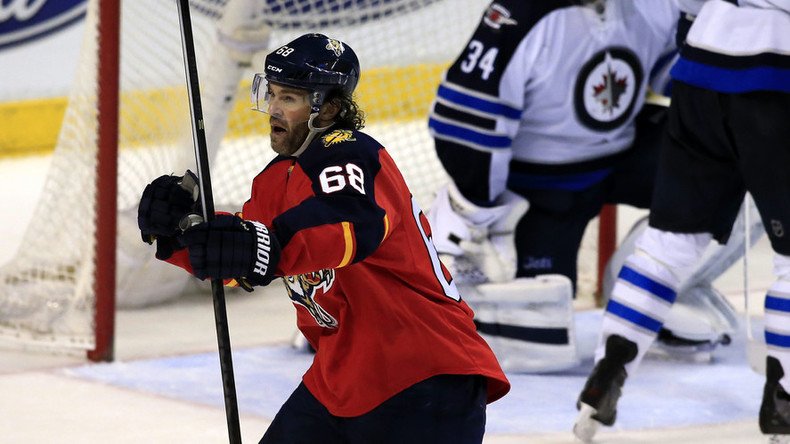 Jaromir Jagr, 44, scored two goals to lead Florida Panthers to a 3-1 win on Saturday night and in the process overtook NHL hall-of-famer Brett Hull for third place on the all-time goal scorers' list.
This was NHL game number 1,606 for Jagr, who is currently the oldest player in the league. He started his NHL career in 1990 with the Pittsburg Penguins. Since then, he has played for the Washington Capitals, New York Rangers, Philadelphia Flyers, Dallas Stars, Boston Bruins, New Jersey Devils and Panthers.
Jagr began the season in fifth place all-time with 722 goals, but since then has passed Marcel Dionne (731 goals) and now Brett Hull (741). Wayne Gretzky is the all-time leader with 894 goals, followed by Gordie Howe with 801.
Jagr has 18 goals in 55 games this season, surpassing his 17 goals in 77 games in 2014-15, and he leads the Panthers in goals and points this season. As he has grown older he admits his goals come differently now:
"No question about it," he said. "I'm playing differently. I try to adjust to the game and to my linemates the best I can. Back then, I didn't adjust to anybody. I'd play my game. You adjust to me or you don't play with me. That was before.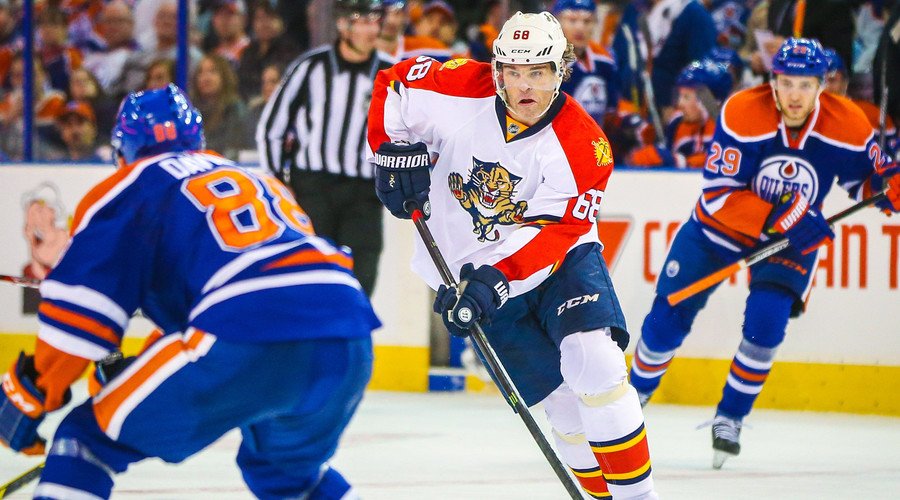 "I've got good players around me. That's a huge advantage. I know I can play a lot better than I'm playing right now, so if I played better, I know I would have 30 right now because there are so many good players around me. I know I can play better."
Jagr is in several top-10 all-time lists - games played (10th), assists (sixth) and goals (third) - and were it not for the three-year stint in the KHL, who knows what his NHL numbers could be today?
For now though, Jagr is focused on helping the Panthers stay in first place in the Atlantic Division - although with just five points separating him (1845) and Geordie Howe (1850) in third place on the all-time points list, it's almost a foregone conclusion that Jagr will take that slot too, and possibly go on to overtake Mark Messier (1887) before calling time on an extraordinary career.


You can share this story on social media: