Ovechkin wears Putin t-shirt, backs Fedor Chudinov for WBA title defense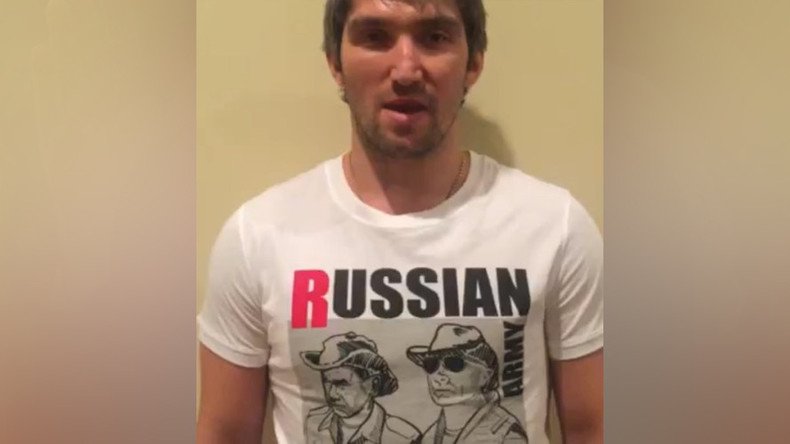 Just two days after footballer Dmitri Tarasov caused outrage with a T-shirt tribute to Russian President Vladimir Putin, Alexander Ovechkin, captain of NHL team the Washington Capitals, has posted a video of himself on Instagram wearing a Putin T-shirt.
Ovechkin's video is a message of support for Russian boxer Fedor Chudinov, the reigning WBA super middleweight champion who is defending his belt against Felix Sturm on Saturday in Germany. Chudinov won the belt from Sturm in 2015 in a split-decision victory, and has successfully defended his belt once since then.
However, the rematch with Sturm is billed as a true test of the 28-year-old's pedigree. Chudinov boasts a 14-0-0 record going into the Saturday bout, while his older (and taller) opponent is at 39-5-3.
Here's Ovechkin's message of support for Chudinov.
In the video, Ovechkin says:
"Hi everyone! This is Alexander Ovechkin. I want to support Fedor Chudinov, who is going to defend his title in tomorrow's fight. I want to wish him victory and good luck, and I want him to know that the whole of Russia is supporting him."
Chudinov stunned Sturm in their first bout in May 2015 with a high-energy approach that wore the German down as the fight went on. On Saturday, he will be looking to put all remaining doubts to rest.
You can share this story on social media: