UFC Videos: McGregor's outrageous speech, Rousey talks suicide & UFC 196 preview
Published time: 18 Feb, 2016 12:31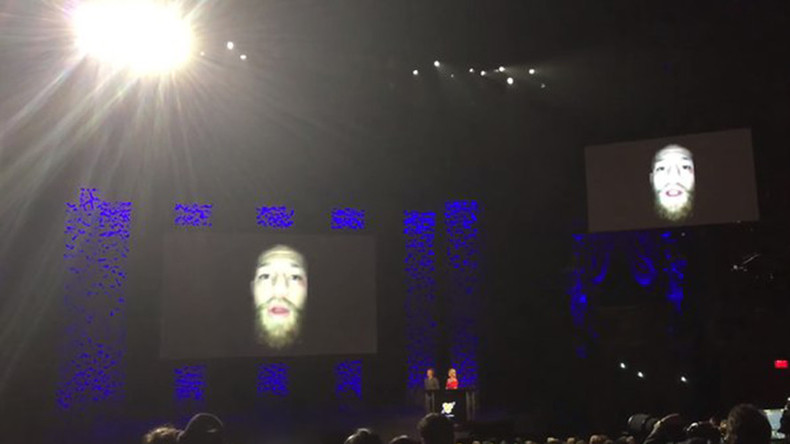 While Conor McGregor's fighting ability has brought him to the attention of the world, his antics outside the cage continue to split public opinion.
A previously unseen video of his pre-recorded acceptance speech for International Fighter of the Year at the recent World MMA Awards has been leaked, which shows the Irishman at his worst, taking aim at rivals Nate Diaz and Frankie Edgar.
"The who's who of MMA I'm sure is there in their badly fitted suits, having a penny in their pocket," McGregor said.
"I heard Nate Diaz couldn't even afford to fly over to Las Vegas for the ceremony.
"Frankie Edgar - I heard he's dressed like a little Sheikh servant or something struggling to make a few quid. Hard work pays so take notes. Stop holding bitterness deep in your bum soul.
"Stuck on 20,000 to show and 20,000 to fight. I wipe my ass with that money. I tip your wage in a year."
McGregor had already created waves during the speech by calling heavyweight champion Fabricio Werdum a 'pussy' and his behavior is causing ructions in his homeland, with respected journalist JP O'Malley slamming the featherweight champion in his column in the Irish Independent newspaper.
"The world champion mixed-martial-arts fighter isn't just a paid lackey for a dodgy sporting enterprise working out of the Nevada desert," he wrote.
"McGregor also appears to be devoid of any kind of moral compass - a trait one usually expects from a successful global athlete of his stature.
"His one true loyalty is to money and material wealth."
The UFC seems intent on pushing McGregor as hard as possible, with the promotion releasing an extended video preview for his lightweight title fight against Rafael dos Anjos in March.
McGregor is bidding to become the first fighter in UFC history to hold two belts in different weight classes at the same time.
While McGregor continues to shoot from the lip, former women's bantamweight champion Ronda Rousey has revealed she had thoughts of suicide after her devastating defeat against Holly Holm.
Speaking on 'The Ellen DeGeneres Show' she said: "In the medical room, I was down in the corner, I was sitting in the corner and I was like 'what am I anymore if I'm not this?
"And I was literally sitting there and thinking about killing myself in that exact second. I'm nothing! Like what do I do anymore? And no one gives an (expletive) about me anymore without this."
She admitted the thoughts passed quickly as she concentrated on her boyfriend, fellow UFC fighter Travis Browne, who was with her.
"I just looked up at him and I was just like I need to have his babies, I need to stay alive," added Rousey.
In non-UFC news, heavyweight legend Fedor Emelianenko could be set to fight UFC Hall-of-Famer, Tito Ortiz, later this year.
A fight between the pair has been rumored for a number of years, and Bellator president Scott Coker says this could finally happen in 2016.
"There's a lot of fighters for Fedor to fight," he said. "Think about it: we just signed Sergei Kharitonov. (Vitaly) Minakov is our current champion or there's Tito Ortiz.
"We have a deep roster that can fight Fedor - that would love to fight Fedor. So, at some point if we can get this deal done maybe we will have Fedor fight in Bellator sometime in 2016."