Man U announce record-breaking revenues, plan massive summer overhaul
Published time: 13 Feb, 2016 09:34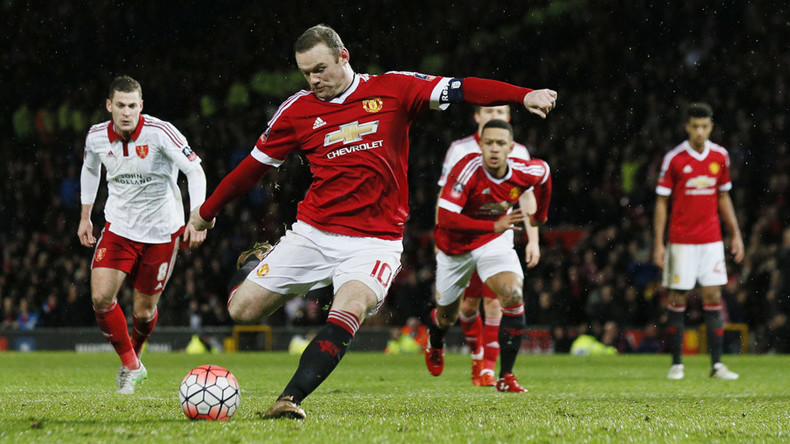 Despite their poor form this season, Manchester United are still expected to become the first British club to record revenues beyond the $725 million mark – and could instigate a massive overhaul of their squad in the summer.
On Thursday, Manchester United announced its second-quarterly financial results, with the club earning $194.4 million, up 26.6 percent on last year, and despite a poor Champions League and Premier League showing still expects to earn more than $725 million for the year, becoming the first British club ever to do so.
The club's commercial revenue for the second quarter was $96 million - an increase of 42.5 percent on the previous year - and while their debt is up 6 percent to $468.2 million and match day income was down 1.6 percent, broadcasting revenues were up 31.3 percent and sponsorship revenue was up $2.3 million to $54.4 million.
These figures show that The Red Devils' cash balance has risen $53.8 million to $176.7 million, with all signs indicating that the club are well placed to continue their recent revamp following the departure of long-serving manager Sir Alex Ferguson in 2013.
Man United's cash balance has soared in a year to £121.6m from £37m. Rainy day fund for no CL next season?

— Rob Harris (@RobHarris) February 11, 2016
Both David Moyes and his successor, Louis van Gaal, have spent heavily at Old Trafford since Ferguson's departure, but with little success. The club has failed to win a trophy since Ferguson was at the helm, with former Chelsea manager Jose Mourinho reportedly in the frame to take over at the end of the current season as the club continues to seek a return to the glory days.
United is currently fifth in the Premier League, six points behind bitter rivals Manchester City in the final Champions League spot, and exited Europe's premier competition at the group stage this season. But despite this, the club is blossoming financially and expected to once again invest in further talent come the summer.
Van Gaal, who fervently denies rumors of his impending departure, has spent $400 million in his attempts to revitalize the English giants. Recent reports claim that Van Gaal is sure he will keep the United job if he finishes in the top four, but regardless of whether the Dutchman does keep his job or if Mourinho does take the reins in the summer, the United manager will surely be given a sizeable war-chest to implement his plans for the club.
The likes of Juan Mata and the much maligned Marouane Fellaini have already been linked with a move away come the close season. Meanwhile, captain Wayne Rooney has reportedly been offered a staggering pay package to join his former England manager Sven Goren Eriksson in China next season.
The Red Devils were said to have bid over $200 million for Barcelona star Neymar last summer, and could return with an even bigger bid considering flow of funds at Old Trafford. Real Madrid's Welsh winger Gareth Bale, who cost the Spanish giants in excess of $115 million in 2013, is also said to interest United, along with teammates Luka Modric and Raphael Varane.