Former UFC champion Kevin Randleman dies aged 44
Published time: 12 Feb, 2016 20:26
Edited time: 12 Feb, 2016 21:58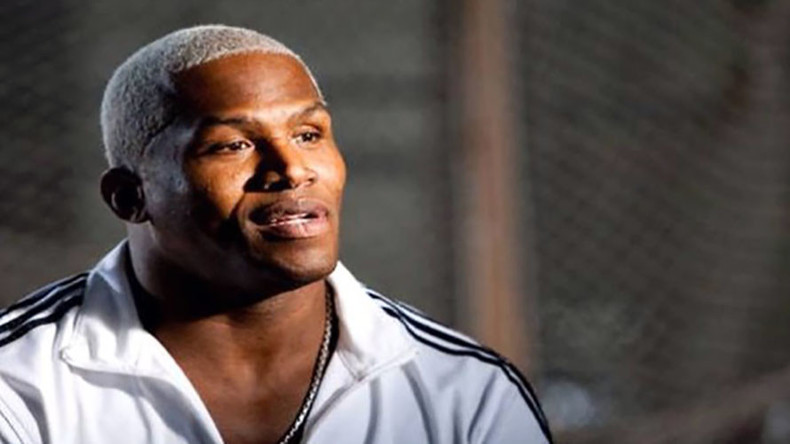 Kevin Randleman, the former UFC Heavyweight Champion, has died at the age of 44. Reports say he suffered heart failure after being admitted to a hospital to be treated for pneumonia.
Randleman, best known for his role as a trailblazer in mixed martial arts, had a career in fighting and wrestling that spanned two decades.
Sad to confirm the passing of MMA pioneer Kevin Randleman at 44 years old. Went to hospital with pneumonia and had heart failure.

— Jeremy Botter (@jeremybotter) February 12, 2016
He made his debut in MMA on October 22, 1996 by winning a three-fight tournament. He made waves during his early years in the competition, and fought Bas Rutten for the heavyweight title in May 1999. Randleman lost the fight on a decision, but the contest was marred by instructions from his coach, Mark Coleman, to wipe blood into Rutten's eye from a cut above his nose so that he wouldn't be able to see.
Randleman went on to become the UFC heavyweight champion after Rutten vacated the title later that year by beating Pete Williams at UFC 23.
After a successful title defense, Randleman lost the championship to Randy Couture at UFC 28. The defeat prompted him to move down to light heavyweight, the division in which he had fought until leaving UFC.
Other career highlights for Randleman included knocking out Mirko "Cro Cop" Filipovic with a shot described by many as "one of the best left hooks seen."
He also came close to defeating the "Last Emperor," Fedor Emelianenko. However, despite making some really brutal attacks, he was unable to defeat the legendary Russian fighter.
His career was not without controversy. He was suspended for drug testing violations in 2007 and arrested on charges of drunk driving the same year.
Randleman started out in wrestling while at Sandusky High School in Ohio, competing in the heavyweight and light heavyweight divisions. He won the state championship in 1989 with the school team and went on to wrestle for Ohio State University, where he won a number of accolades, including the NCAA tournament while in his junior year.