Super Bowl 50: Five things to watch for on Sunday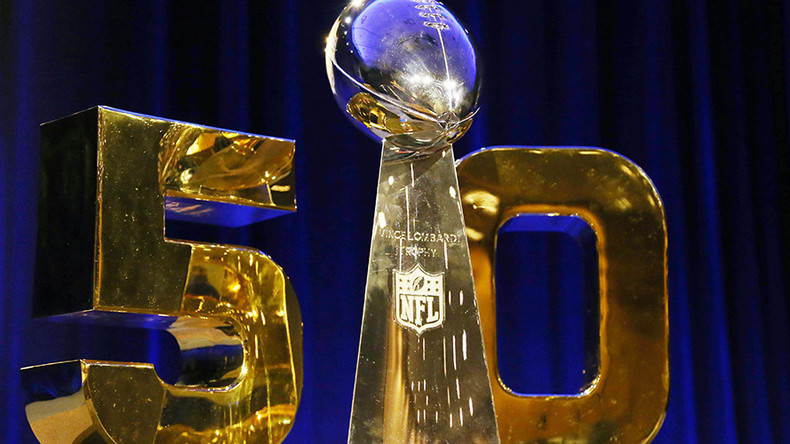 Carolina Panthers take on Denver Broncos on Sunday as the NFL season reaches its climax at Super Bowl 50 at Levi's Stadium in Santa Clara, California.
Here are five things to keep an eye on this weekend.
1. Cam Newton
The Panthers' quarterback has been a headline writer's dream this year. With 35 touchdowns, 3,837 passing yards and 636 rushing yards during the regular season, Newton has staked a big claim to be the NFL's MVP. The driving force behind Panthers' considerable offensive weapons, Newton's wild celebrations and forthright off-field views don't endear him to everyone, but there's no doubting his ability.
2. Peyton Manning
The 39-year-old's injury problems affected his form for much of the regular season, but he bounced back to lead the Broncos to a comeback win against the San Diego Chargers to seal a play-off spot. Already a Super Bowl winner, Manning knows what it takes to get the job done and victory in this year's final would be a fitting reward for the five-time MVP winner.
3. Broncos' defense
Panthers lead the NFL scoring charts with an average of over 31 points per game, but Broncos' immense defensive performance in the AFC Championship Game against New England Patriots shows the size of the task they face. Broncos led the NFL in fewest yards allowed and if they keep Newton and co. quiet that could well be the key to success.
4. Record-breaking spend on ads
The Super Bowl attracts a massive television audience – 114.4 million in 2015 – and is a magnet for big advertisers. The price for a 30-second ad is set at around $5m this year, but that hasn't deterred the likes of Budweiser, Amazon and Snickers shelling out. Doritos is hosting its last 'Crash the Super Bowl' contest for a fan-made ad to air at half-time. No doubt this year's effort will be special.
5. The half-time show
Beyonce and Coldplay headline this year's event which has attracted its fair share of controversy down the years. From Prince's use of his guitar as an extension of his private parts in 2007, to M.I.A.'s middle finger outrage in 2012, the half-time show can be an uncomfortable watch. Whether anything will top Janet Jackson's 'Nipplegate' scandal from 2004 remains to be seen.
You can share this story on social media: