SuperBowl 50: Cam Newton follows modern sporting template for cementing his legacy
Cam Newton's brilliant season with the Carolina Panthers may have shot him into prominence in NFL circles, but his cocky and often brash behavior has brought him to the attention of a much wider audience.
Sport has been littered with confident athletes who not only like to talk-the-talk, but who also walk-the-walk through their undoubted talent.
The likes of Muhammad Ali and John McEnroe were never afraid to tell everyone how great they were, and backed their arrogance up by winning titles.
Fast forward to the modern era and names such as Zlatan Ibrahimovic, Conor McGregor and LeBron James spring to mind as being overly-confident in their abilities, yet their performances usually back up their own hype.
Newton's ability to polarize opinion was highlighted at the Super Bowl media day earlier this week, and it was James who found himself the target of the Panthers quarterback's sharp tongue.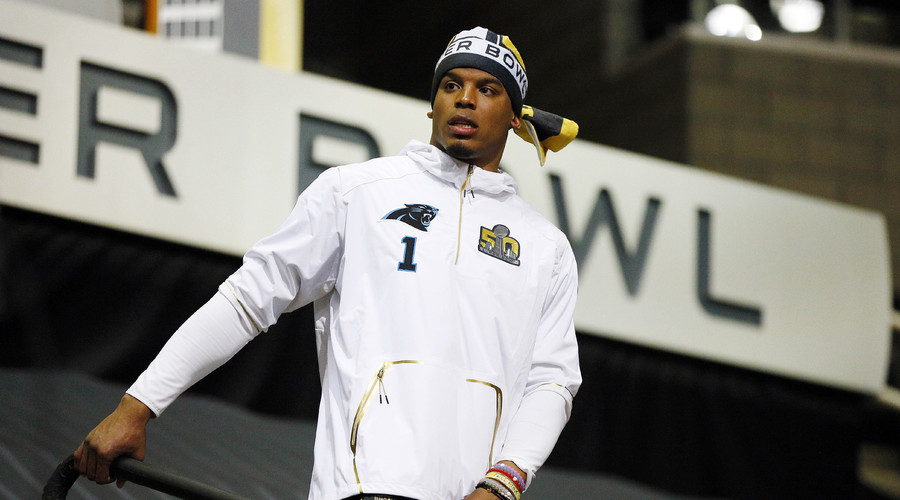 Newton was asked if he was the LeBron of the NFL, to which he replied: "Why can't LeBron be called the Cam Newton of power forwards?"
James' response when asked about the comments ahead of a Cleveland Cavaliers training session was initially to the point: "I'm LeBron of the NBA," he said, but he went on to praise Newton's abilities.
"He's a rare talent," James said. "And obviously his size and speed is just a rarity at that position. And then his height as well, there's not many guys that are 6-foot-5 or over in the NFL - especially playing the quarterback position.
"So that's why, combined with his IQ, combined with his speed, his power and combined with the great guys surrounding him, that makes it very tough to defend against him."
Newton's playing abilities have generated endless headlines during the Panthers' run to Super Bowl 50, but his perceived cocky attitude creates even more.
Whether it's the wild touchdown celebrations or his rather colorful off-field dress sense, Newton is a magnet for public comment.
Whereas legendary quarterbacks such as Joe Montana and Dan Marino fit the stereotypical image of the clean-cut All-American hero, Newton's style brings much criticism and he believes he knows why.
"I'm an African-American quarterback that scares people because they haven't seen nothing that they can compare me to," he said. "I don't think people have seen what I am or what I'm trying to do."
Racism remains a thorny issue in sport, particularly in America. As far back as when Ali was making a name for himself as a heavyweight boxer, fans appear to dislike anyone who exudes confidence.
Ali broke the mold as an eloquent black sportsman. Now Newton is starring in a position historically dominated by white players and he isn't afraid to tell everyone how great he is at doing it.
For McEnroe, Ibrahimovic, McGregor and James, ancestry and race could also be argued to be potential factors in their willingness to take on the world, but Newton's declaration during Super Bowl week about such issues is a bold move.
Newton's brashness may well be a defense mechanism against some of the more distasteful comments aimed in his direction, but it also sends a message to up-and-coming black players who want to make it as a quarterback that they can achieve it.
Whether racism is a factor when Newton is criticized is a matter for the individuals concerned, but the fact he has put his neck on the line and stated his beliefs during such an important week for the NFL should be applauded.
You can share this story on social media: