Rising Russian ice hockey star dies after being hit by puck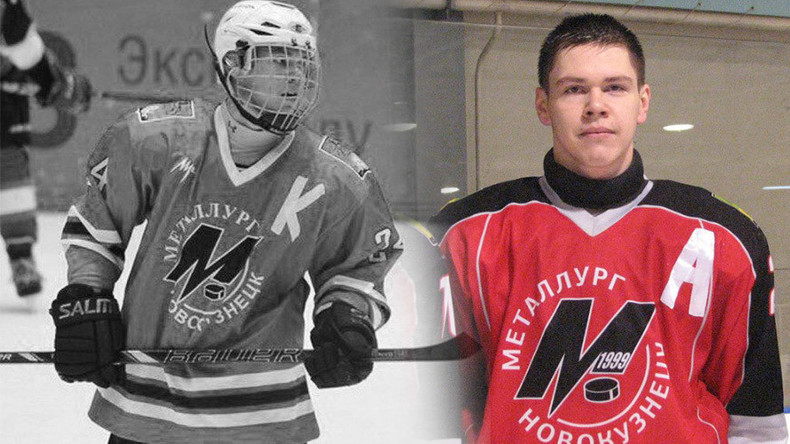 One of Russia's most promising ice hockey prospects, 16-year-old Alexander Orekhov, has died after being hit by a puck traveling at more than 100mph.
Orekhov died in the hospital on Tuesday, three weeks after being hit by the puck whilst playing for the KHL's Metallurg Novokuznetsk under-18 team.
The impact of the shot caused damage to the 16-year-old's carotid artery and broke several bones in his neck.
Orekhov collapsed on the ice and suffered cardiac arrest, before being resuscitated and taken to the hospital in city of Novosibirsk.
He was placed in a medically induced coma but failed to recover and subsequently died of heart failure.
Metallurg Novokuznetsk GM Vladimir Rokkel said: "Today we lost Alexander to his injuries. We just want to express our deepest condolences to the family. This is an irreplaceable loss for all of hockey."
Aman Tuleyev, the governor of the Kemerovo region in south-western Siberia, had set up a fund to raise money for Orekhov's treatment, but a police statement confirmed the player had passed away on Tuesday and that they would be carrying out an investigation into his death.
Orekhov had been widely tipped as a future star of the sport, with a move to the NHL on the cards in 2017.
While ice hockey is often viewed as a dangerous sport, deaths from incidents on the ice are rare – although Russia has suffered more than its fair share in recent times.
In 2013, Dmitri Uchaykin died after being hit in the head while playing for HC Ertis-Pavlodar in the Kazakhstan Vyschaya Liga, although no action was taken against the opposing player.
Maxim Koposov, 16, also died after being struck by the puck while playing for local team Olimpia in a youth game in 2012, while Avangard Omsk's Alexei Cherepanov passed away after suffering a heart attack during a game in 2008.
Bill Masterson is the only player in the NHL to die as a direct result of injuries suffered during a game.
Masterson suffered a massive brain injury after a hit whilst playing for the Minnesota North Stars against the Oakland Seals in 1968.
Like many players at that time, Masterson wasn't wearing a helmet and it was a further 11 years before the NHL made their use compulsory.
You can share this story on social media: