NFL Pro-Bowlers just can't dance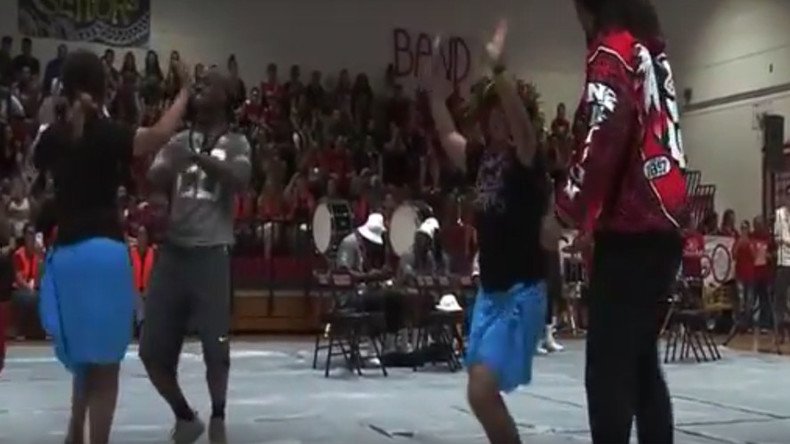 Watch any NFL game and it's likely you'll see players dancing to celebrate a touchdown or other notable plays – but as this video shows, some of them are not quite the movers they might think.
While most might be under the impression that they're putting on a dancing masterclass, Minnesota Vikings' Adrian Peterson, Justin Bethel of the Arizona Cardinals and Seattle Seahawks' pair Richard Sherman and Bobby Wagner disproved that theory during the NFL Pro Bowl event in Hawaii this weekend.
The players joined a few local ladies at Kahuku High School in a traditional Tahitian dance that left them looking like amateurs in the dancing stakes.
Sherman's early moves were more reminiscent of a Snoop Dogg music video and suggested he might be well advised to avoid a career as a dancer when he retires.
After these efforts, perhaps all the players concerned will have to dream up other ways of celebrating in the NFL?
You can share this story on social media: