UFC 196 update - Velasquez withdraws from heavyweight title bout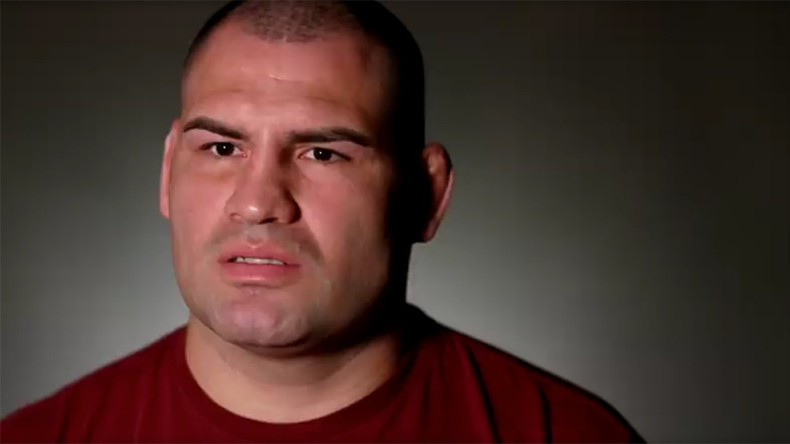 Cain Velasquez has pulled out of the UFC 196 heavyweight championship match against Fabricio Werdum because of injury.
UFC officials confirmed a back injury has forced the American out of the February 6 meeting. Stipe Miocic has been booked to replace Velasquez.
With just one fight in the past 27 months, Velasquez's injury problems continue to blight his career.
He issued a heart-felt statement on Facebook detailing his frustration at being forced to withdraw from the bout.
"Training camp has been difficult for the last few weeks, but sometimes no matter how much the heart and mind want to fight through an injury, healing has its own timeline," he wrote. "We thought we'd get through it, but we had to face the truth that it wasn't going to be OK in time to fight.
"All of us fighters have all fought injured at one time or another, but I can't ignore this injury, as my doctor has indicated that not addressing the problems with my sciatic nerve could have longer-term consequences."
Velasquez also apologized to his opponent Werdum, attempting to put to bed rumors that the withdrawal was an excuse.
"Fabricio, I hope that you accept my sincere apology. I understand how you may think this is an excuse. From one professional to another, I can tell you I was committed and looking forward to competing with you again. I greatly respect you as a fighter and man, and we will meet soon."
While the news is a major blow to Velasquez, the call-up is a big boost for Miocic.
He took his MMA record to 14-2 with an impressive stoppage victory against Andrei Arlovski at UFC 195, to cement his status as the number two ranked heavyweight.
The former Golden Gloves Champion and NCAA Division I wrestler may only have two weeks to prepare for the fight, but it was a chance he couldn't refuse, as he confirmed on Twitter.
UFC 196 takes place at the MGM Grand Garden Arena in Las Vegas, Nevada, on February 6.
You can share this story on social media: