Warriors, Spurs win again to set up huge Monday battle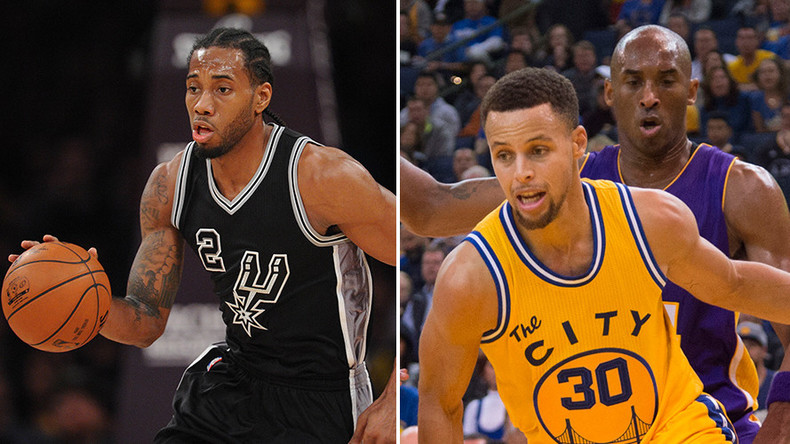 The Golden State Warriors and San Antonio Spurs warmed up for their massive Monday night meeting with comfortable victories on Friday.
The Warriors' 122-110 win against Indiana Pacers was their 38th successive victory at home, equaling the third-longest home winning streak of all-time set by the 1985/86 Boston Celtics.
The result took Warriors to 40-4 for the season and maintained their unbeaten home record. Stephen Curry led the way once again with 39 points, 12 assists and 10 rebounds.
Curry banked a half-court shot just on the half-time buzzer and celebrated his 201st three-pointer midway through the third quarter with a chest beating celebration that was the mark of a man enjoying his work.
"Two fun shots," said Curry. "I hadn't hit one in a while in a game from that far since Memphis last year.
"Funny that the first one went in and didn't count and then felt pretty confident in the second one just because I'd already done it once. Needed a little glass to help but it went in."
The Spurs reeled off their 13 win in a row after defeating Los Angeles Lakers 108-95 on the 10th anniversary of Kobe Bryant's legendary 81-point performance in Toronto.
Manu Ginobili hit a season-best 20 points, with Kawhi Leonard adding 18 on a night when the Lakers celebrated Bryant's achievement with ticket stubs featuring a photo of Bryant from that 2006 night and commemorative T-shirts that sold out by half-time.
Giniboli said the Spurs weren't aware of the anniversary ahead of the match.
"Once the game started, they made sure we knew!" he said. "It's incredible having even the stamina, not only the talent, to go at it and score 81 points."
The win moved Spurs to 38-6 for the season as they look to keep pace with the Warriors in chasing down the best ever NBA season record of 72-10 set by the 1995/96 Chicago Bulls.
Historically the Spurs have the upper hand over the Warriors, winning 103 out of 156 regular season games.
While much of the media focus this season has been on Curry and the Warriors, the Spurs have quietly kept pace with them to set up what could be a season-defining game on Monday.
Spurs' offensive numbers show they could be more than a match for the Warriors. They are first in field goal percentage (49.1), second in three-point percentage (38.5) and are winning matches by a league-high 14.5 points per game.
ESPN broadcaster and former NBA head coach Jeff Van Gundy thinks they have the ability to beat the Warriors.
"Kawhi Leonard is playing at an MVP level," said Van Gundy. "LaMarcus Aldridge is starting to find his rhythm."
"Tony Parker has shown he can still contribute offensively, while Manu Ginobili is leading perhaps the best bench unit in the league.
"It's hard to find any negatives. In fact, are there any weaknesses? The short answer is 'no'. They're a dominant team. They're absolutely rolling over people right now."
Tonight's game tips-off at the Oracle Arena, Oakland, CA at 10:30pm ET.
You can share this story on social media: