Manchester United in crisis as Van Gaal nears exit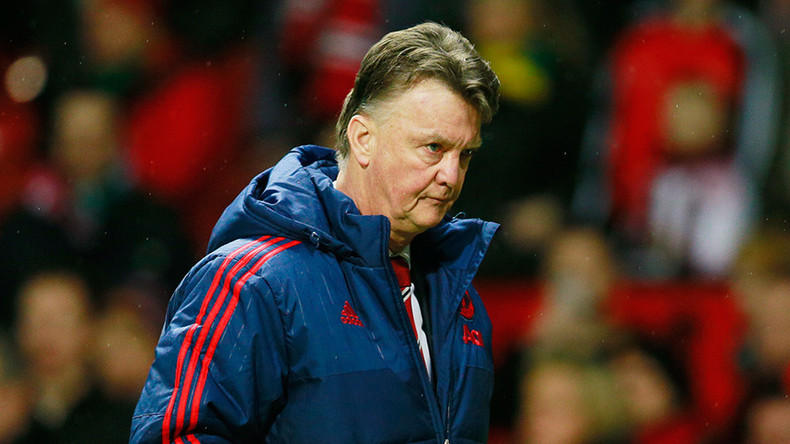 As we enter the last week of January, the discomfort behind the scenes at Manchester United has just become public, with former chief executive David Gill saying that United have underachieved this season.
United are fifth in the league, five points behind fourth-placed Tottenham and 10 behind leaders Leicester City. With games running out in the season, the 20-time champions look incapable of qualifying for the Champions League, let alone challenging for the title.
The biggest sign of boardroom unhappiness emerged when non-executive director David Gill spoke to the BBC in the aftermath of the 0-1 home defeat to Southampton on Saturday. Gill, chief executive during Sir Alex Ferguson's era, was clear about how United had underachieved this season, but stayed diplomatic about the manager Louis van Gaal's future.
"Clearly we all hope the results will be better – everyone's disappointed, I feel as much as non-executive director as a fan. This is undoubtedly a season of underachievement. I think everyone would agree with that given the investment that was made. Everyone there is working extremely hard to turn that round. It's not easy."
Gill also spoke about United's playing style in what is a damning criticism of the tactics and recruitment strategy under the current management:
"I'm not going to sit here and say it's that attractive – for me, what we did in the past was great. You have to tell the players to do that. United, going back to the '50s under Matt Busby, have had that – and I started supporting when we had George Best. We want attractive football and I'm sure we will try to do that going forward."
The stats don't support Louis van Gaal
Manager Louis van Gaal was handed a reprieve by the United board towards the end of last month, when they chose to back their man instead of making a change after a 2-0 defeat to Stoke on Boxing Day. That game was followed by a 0-0 draw with Chelsea at home, and while United had put together a five-match unbeaten run before the defeat on Saturday, results and performances have been tame.
Those five unbeaten games include the draw with Chelsea, a 2-1 home win against Swansea, a 1-0 cup win against League One side Sheffield United, a 3-3 draw away to Newcastle, and a 1-0 win away to Liverpool. As revivals go, January has been built partially on luck and partially on the ineptitude of opposition teams — but most crucially, it's the stats that make United's second season under Van Gaal a failure.
The 0-1 defeat at home to Southampton was United's 11th consecutive game at Old Trafford in which the score was 0-0 at half-time - an unwelcome streak leading back to late September. United have scored 12 goals in home games this season, compared to 16 in away games, and the lack of home ground success has tanked a season in which many, including Van Gaal himself, expected the team to mount a serious title challenge.
A tight defense - United have conceded 21 goals, bettered only by Tottenham's 19 - has been undermined by a misfiring front line, with only 28 goals scored in 23 games. In comparison, the four sides above United in the league have all scored 37 or more, while conceding 26 goals or fewer.
An average possession of 56% this season has been of little use, with just 1.2 goals scored per game. What's worse, United have failed to get enough shots on target in key games, with only one shot on goal in the win against Liverpool last week and just one shot on Saturday at home against Southampton.
Van Gaal has spoken about the club's bad luck with injuries - and it's true that defensive injuries, including a season-ending one for Luke Shaw, have made life difficult for United's defense. However, this is still a team with the second-fewest goals conceded, and the problems lie up front, not in defense.
The buildup play is predictable and easy to defend - against Southampton, United dominated possession but took almost all their shots from outside the box, making it relatively easy for the Saints keeper and defense to handle. In contrast, United's slow passing from the back allowed the Saints to recover the ball in dangerous positions, and defensive mistakes led to multiple free kicks given outside their own penalty area.
The result - Southampton taking more than half of their shots from inside the penalty area and ultimately scoring a valuable away goal.
Managerial change at United expected
United have spent over $400m in transfers since Van Gaal took charge in July 2014 - but after a fourth-placed finish last season, even fifth spot looks under threat this year. United's problems in defense - both in the fullback and central areas - as well as lack of creativity on the flanks and up front were clear last summer. However, the club failed to move in the transfer market to sufficiently strengthen the squad.
After the Southampton game, Van Gaal admitted he had failed to match fans' expectations:
"I'm very disappointed I cannot reach the expectations of the fans. They have, or they had, great expectations of me, and I cannot fulfill them, so I am very frustrated."
Van Gaal's future, not for the first time this season, is out of his hands. Chief executive Ed Woodward watched the game in the director's box on Saturday and left with a stunned expression, as fans inside Old Trafford loudly booed and jeered the manager. Media reports on Monday morning suggest that he has canvassed opinions from senior players within the United squad to understand how bad the situation is in the dressing room and on the training pitch.
United play Derby in the FA Cup on Friday and have one week before the transfer window slams shut till the summer. If United want to play in the Champions League next season, the squad needs reinforcements and a change in mindset and tactical approach. Whether it is the assistant manager and club legend Ryan Giggs, or Jose Mourinho (heavily linked with United both after the Stoke defeat last month and this Sunday) or Pep Guardiola next summer, the writing is on the wall for Van Gaal.
You can share this story on social media: