Racist red card: Portuguese football manager sent off for racism by mistake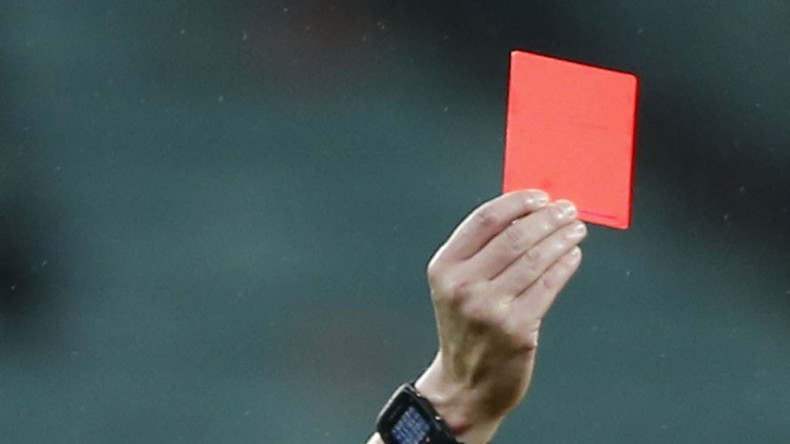 A referee who sent off a lower league football manager appears to have played the racism card too early, before actually hearing "the culprit" out.
FC Lordelo manager Juvenal Brandao was sent off after the referee heard what he believed was a racial slur coming from Brandao's mouth.
Brandao was yelling at one of his players to "get closer to black," interpreted by the referee as a reference to the opposition's black striker.
Who Brandao was actually referring to was one of his own players, Preto - the Portuguese word for black.
Brandao at first didn't know what was happening, he told Portuguese media outlet, Jornal de Noticias.
"In the beginning I didn't realise what had happened, but the linesman returned to tell me. Then the penny dropped because the Valadares striker, Rene, is of black race," he said.
"I tried to explain that 'Black' was the name of my player, but I suddenly see the ref running towards me and giving me the red card."
Lordelo are planning to lodge an appeal in an effort to get the Disciplinary Board of the Porto Football Association to overturn the decision.
READ MORE:Racism 'widespread' in English football, investigation reveals
Racism in soccer is a hot issue with a number of campaigns being rolled out to eliminate it
UEFA has made it a priority in recent years to say "No to Racism."
The long-term campaign against racism and discrimination was the focal point of the 2014 Respect Diversity conference, jointly organized by UEFA, the FARE network and the players' union, FIFPro.
Kick it Out, football's equality and inclusion organization, also works with these groups to put an end to racism on and off the football pitch.
READ MORE:​Liverpool footballer Mario Balotelli targeted by social media racists 4,000 times this season
You can share this story on social media: