Great night in New York: Ovechkin scores twice to get closer to 500 goals mark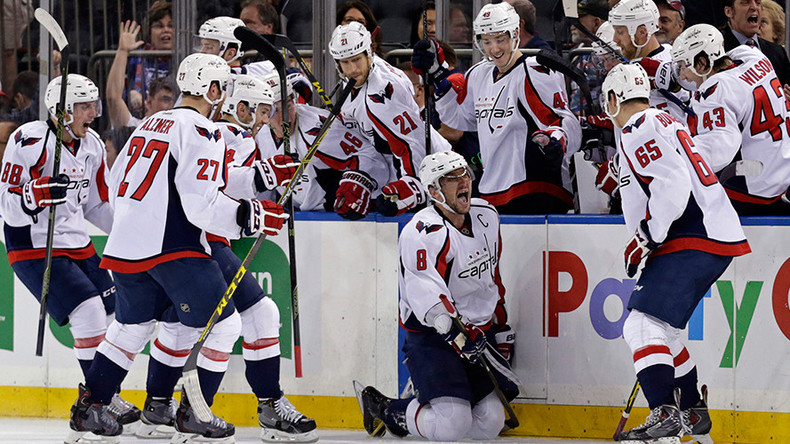 Many were wondering if Alex Ovechkin, who had 497 career goals before the game with the Rangers could score a hat-trick in New York to get right to the mark. Answering that question he said that Henrik Lundqvist is a great goaltender, and it would be a hard thing to do.
Lundqvist didn't let that happen. He did let two goals in from the Russian sniper, however, with the first at the end of first period. New York Rangers defenseman Daniel Girardi gave a natural gift to Ovi putting the puck right on his tape in front of the open net, when trying to clear off the zone from behind the net.

The second one came in the overtime period after the game was tight after 60 minutes–3:3. This time Ovechkin picked the puck in front of his own net and made an impressive solo raid through the rink to beat Lundqvist again.

Now Great 8 has a chance to celebrate his 500th goal before of the home crowd as Capitals play Ottawa Senetors tomorrow in the Verizon Center.
Ovechkin played in his 800th NHL game today. He has scored 250 goals in 400 home games, 249 goals in 400 road games. #Caps#consistent

— Mike Vogel (@VogsCaps) January 9, 2016

Would Ovi ever beat Wayne Gretzky's record of 894 goals? He has a long way to go.
But if he keeps working as hard as he always does it doesn't seem impossible. Alex is not focused on the numbers, however.
"I'm just going to take it game by game," Ovechkin said to nhl.com . "If I score, I score. If not, there's still plenty of games left. I'm still going to score [that] one goal sooner or later, I think."
You can share this story on social media: