African Footballer of the Year award hotly disputed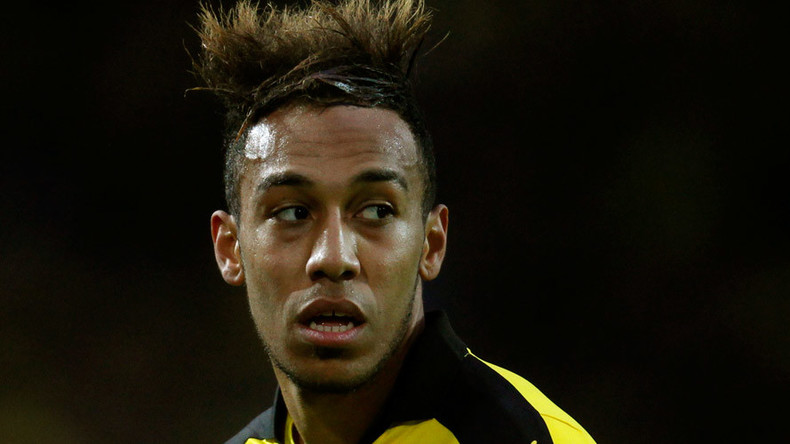 Manchester City midfielder Yaya Toure has stated that Pierre-Emerick Aubameyang being named African Player of the Year ahead of him is 'pathetic'.
The Gabon international was crowned 2015 winner in the Nigerian capital of Abuja on Thursday night, largely for his goal scoring exploits for German club Borussia Dortmund.
Aubameyang has scored 18 times over the space of 17 Bundesliga games for the Ruhr Valley outfit this term and was the club's Player of the Season in 2014-15.
However, Toure stated that his talismanic role in leading Ivory Coast to the African Cup of Nations crown for the first time since 1992 should have been enough to see him retain his award.
The Etihad Stadium star had won the continental award for the previous four years and did not take being beaten into second place well.
"I'm very, very disappointed. It's sad to see Africa react this way, that they don't think African achievements are important," he told a French radio station.
"I think this is what brings shame to Africa, because to act in that way is indecent. But what can we do about it? Us Africans, we don't show that Africa is important in our eyes. We favor more what's abroad than our own continent. That is pathetic."
"But even FIFA, with all its history of corruption, wouldn't do [what CAF judges did]. Yaya will take care of Yaya and let Africa take care of itself. As I've been told many times, you can't take care of Africa too much because Africa will be the first to let you down."
Aubameyang won the award with 143 votes, while Toure amassed 136 votes.
Journalists in the Ivory Coast have suggested that the poll was manipulated, with Cameroon's decision not to put Toure in their top five players in particular raising suspicions.
Swansea forward Andre Ayew came in third place with 112 points, with the Ghana international leading his country to the final of the African Cup of Nations.
The 26-year-old agreed with Toure's assumption and felt that Aubameyang's triumph was unfair.
"I wonder can someone explain what is the criteria in a Cup of Nations year," he told a French newspaper.
"It seems logical to me that the major competition of the continent is considered in the verdict. The Euro would count for Europeans but the Cup of Nations would not count for Africans?
"Yaya and I were finalists at the Cup of Nations; he won, I finished top scorer. So I thought it would be one of us…"
Toure congratulated Aubameyang at the awards ceremony, while Ayew was quick to mention his friendship with the Dortmund forward in his interview.
une pensée particulière pour @setoo9 quadruple ballon d'or pétrie de classe qui ma inspiré et encouragé dans ma carrière.Merci #grandfrere

— Aubameyang P-E (@Aubameyang7) January 8, 2016
Aubameyang has not responded to the pair's comments but did thank Samuel Eto'o for his support on Twitter.
You can share this story on social media: