Putin puts judo skills to the test in Sochi (VIDEO)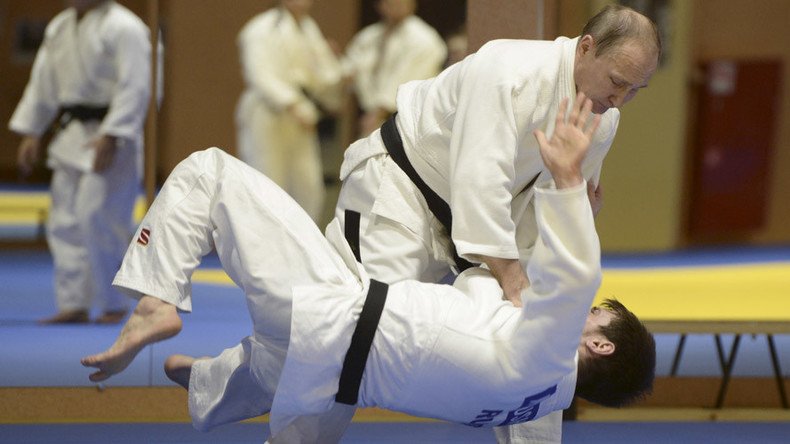 Russian President Vladimir Putin showed off his legendry judo skills as he sparred with the Russian national team and its head coach Ezio Gamba. Putin, a black belt in the sport, was taking part in the session in the southern city of Sochi.
Putin certainly gave it as good as he got as he had the chance to grapple with Gamba, who won an Olympic gold judo medal at the Moscow Olympics in 1980. The Russian president also got the chance to pit his wits against a young judoka member of the Russian team. However, his experience told as he sent his opponent on to the mat in the light hearted sparring session.
It was also a proud moment for Gamba. The Italian, who is renowned as one of the world's top coaches, was awarded Russian citizenship, following a decree signed by President Putin.
Gamba took over as Russia's head coach in late 2008 and helped the country win their first Olympic judo medals at the 2012 London games since the break-up of the Soviet Union.
You can share this story on social media: