Titans get 1st pick as teams ready for 2016 NFL Draft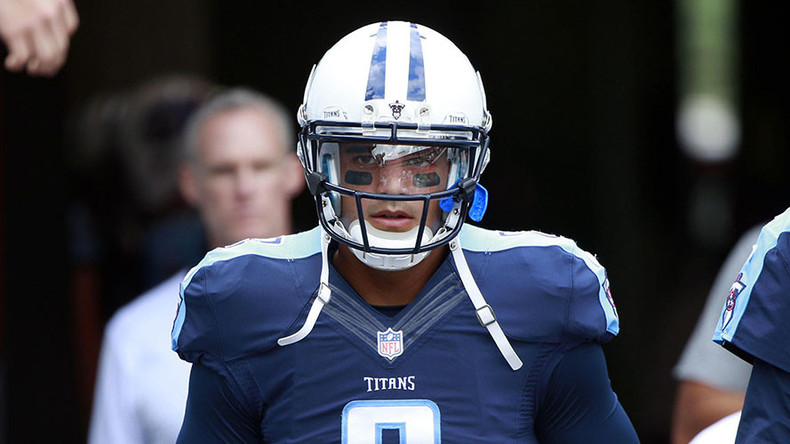 The Tennessee Titans secured the No.1 overall selection for the 2016 NFL Draft on Sunday, with the Cleveland Browns taking the No.2 pick.
The #Titans have the No. 1 overall pick in the 2016 draft. Our next two picks will come at No. 33 and No. 64 overall.

— Tennessee Titans (@Titans) January 4, 2016
The San Diego Chargers, Dallas Cowboys and Jacksonville Jaguars complete the top five for the Draft, which will be held at the Auditorium Theater in Chicago, Illinois between 28-30 April.
Each of the 32 NFL teams gets one selection per round (there are seven rounds) to select a player from college football.
The teams are placed in order of worst regular-season record last year to best with the worst team selecting first. The team that won last year's Super Bowl selects last in each round.
Quarterback Marcus Mariota was Titans' top pick from the 2015 Draft and having enjoyed a solid debut season they will be keen to improve their options around him, with offensive tackle and a lead running back as their biggest priorities.
Browns quarterback Johnny Manziel has failed to impress since being selected in the first-round of the 2014 Draft, ranking 35th out of 72 QBs last season, and they seem likely to target a new option this year.
The Titans previously held the top pick back in 1978 (as the Houston Oilers) and struck gold with future Hall of Fame running back Earl Campbell.
Further down the scale teams such as the San Francisco 49ers and Miami Dolphins will look to use the Draft to bounce back from disappointing seasons.
Colin Kaepernick finished one place ahead of Manziel in the quarterback rankings, ensuring the 49ers are certain to pick a first-round replacement.
Dolphins QB Ryan Tannehill ended the season 9th in the rankings, but they need more competition and talent in both the tackle and guard positions if they are to fulfill their potential.
Two potential stars of this year's Draft are Laremy Tunsil and Paxton Lynch.
Tunsil's performance for Ole Miss against Oklahoma State in the Sugar Bowl marked him out as an offensive lineman to be feared - something the Titans are sure to have noted.
His size, speed and agility would be the perfect anchor for any NFL offensive line and provide a major boost to the improving Mariota.
Memphis quarterback Lynch isn't being viewed by experts as an immediate NFL starter in the way California's Jared Goff is, but respected NFL scouts Bruce Kebric and Greg Gabriel both say he is the better long-term prospect.
The 49ers could well target Lynch to develop behind Blaine Gabbert, who has a year left on his contract.
The 2016 first-round draft order for the 20 non-playoff teams:
1. Tennessee Titans: 3-13 (.492 strength of schedule)
2. Cleveland Browns: 3-13 (.531)
3. San Diego Chargers: 4-12 (.527)
4. Dallas Cowboys: 4-12 (.531)
5. Jacksonville Jaguars: 5-11 (.473)
6. Baltimore Ravens: 5-11 (.508)
7. San Francisco 49ers: 5-11 (.539)
8. Miami Dolphins: 6-10 (.469)
9. Tampa Bay Buccaneers: 6-10 (.484)
10. New York Giants: 6-10 (.500)
11. Chicago Bears: 6-10 (.547)
12. New Orleans Saints: 7-9 (.504)
13. Philadelphia Eagles: 7-9 (.508)
14. Oakland Raiders: 7-9 (.512)
15. St. Louis Rams: 7-9 (.527)
16. Detroit Lions: 7-9 (.535)
17. Atlanta Falcons: 8-8 (.481)
18. Indianapolis Colts: 8-8 (.500)
19. Buffalo Bills: 8-8 (.509)
20. New York Jets: 10-6 (.441)
You can share this story on social media: