Peyton Manning accused of using HGH in stunning undercover report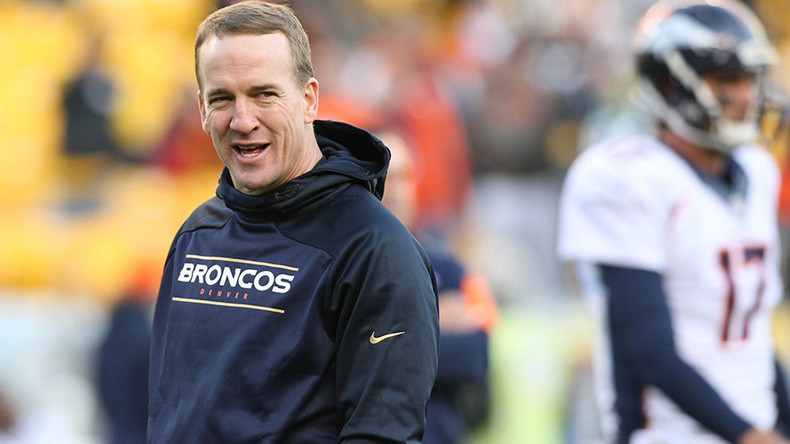 According to a report by Al Jazeera, an Indianapolis clinic reportedly shipped human-growth hormones and other performance-enhancing drugs to the house of Denver Broncos quarterback Peyton Manning, while Manning was recovering from a neck injury.
The video report, titled "The Dark Side", quotes pharmacist Charlie Sly, who worked at the Guyer Institute, an anti-aging clinic, in Indiana. In 2011, while Manning was contracted to the Indianapolis Colts, Sly claims the team at the clinic helped Manning rehab from his neck injury.
Sly alleges the clinic shipped growth hormone to Manning's wife, Ashley, so that there was no direct link to Manning.
"All the time we would be sending Ashley Manning drugs," Sly says. "Like growth hormone, all the time, everywhere, Florida. And it would never be under Peyton's name, it would always be under her name."
Sly also said the Mannings came to the clinic after normal business hours for intravenous treatments.
Manning has denied the allegations, calling it "complete garbage":
The full report can be viewed here:
The report is a month-long investigation in which Liam Collins, a British hurdler, went undercover in an attempt to expose the widespread nature of performance-enhancing drugs in global sports.
Manning's agent denied the allegations, but did not categorically deny Mannings's wife received HGH.
"[Manning] has never done what this person is suggesting," his agent said. "The treatment he received at the Guyer Institute was provided on the advice of his physician and with the knowledge of team doctors and trainers.
"Any medical treatment received by Ashley is a private matter of hers, her doctor, and her family," the agent said.
The NFL collective bargaining agreement, ratified in 2011, banned HGH. But players weren't tested for the banned substance until 2014. No NFL player has tested positive for HGH.
Several other athletes, including Philadelphia Phillies first baseman Ryan Howard, Washington Nationals infielder Ryan Zimmerman, Green Bay Packers linebacker Mike Neal and Pittsburgh Steelers linebacker James Harrison are name checked by Sly.
In a response, Charlie Sly backtracked on his comments made in the video.
You can share this story on social media: